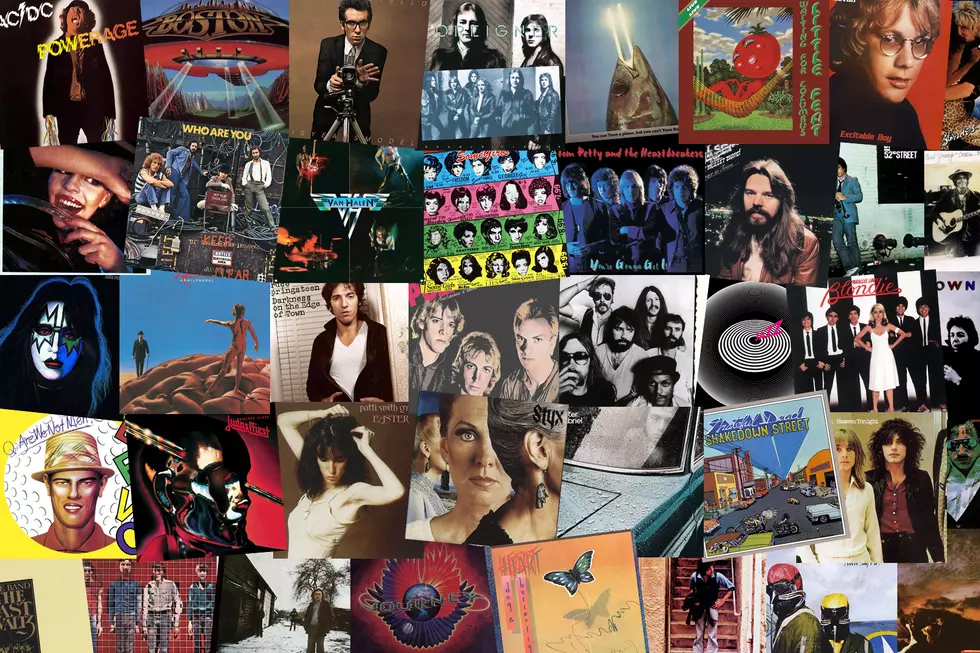 45 Albums Turning 45 in 2023
UCR
As we look back at 45 Albums Turning 45 in 2023, you'll notice the list includes some of rock music's greatest achievements of the '70s. For starters, guitar players around the world had their axis permanently shifted in 1978 with the arrival of Van Halen's debut album and a new guitar hero to worship. It was only one of many highlights among many other vital records released that year.
Journey made a fundamental lineup change that would help them sell millions of albums and become worldwide superstars. All four members of Kiss simultaneously broke apart as tensions swelled to release solo music. And Bruce Springsteen gave a big hit song to Patti Smith, while also releasing one of his most revered albums.
Initial efforts arrived from the Police, Dire Straits, the Cars and Devo. Others - including relatively new artists Boston, Tom Petty and the Heartbreakers, Talking Heads and Foreigner - beat the sophomore slump as they followed up monster debuts. Genesis and Peter Gabriel continued to move forward independently without each other. While Pink Floyd's David Gilmour, on the other hand, made his first proper solo album away from the progressive rock legends.
There are also some surprises from the year, like breakthrough commercial records by a couple of industry veterans and a rebound to the top of the chart by an artist who started the decade at No. 1. The below list of 45 Albums Turning 45 in 2023 is ordered chronologically by the release date, starting in January and ending in December 1978.
45 Albums Turning 45 in 2023
The year's highlights included one of classic rock's most important debuts.