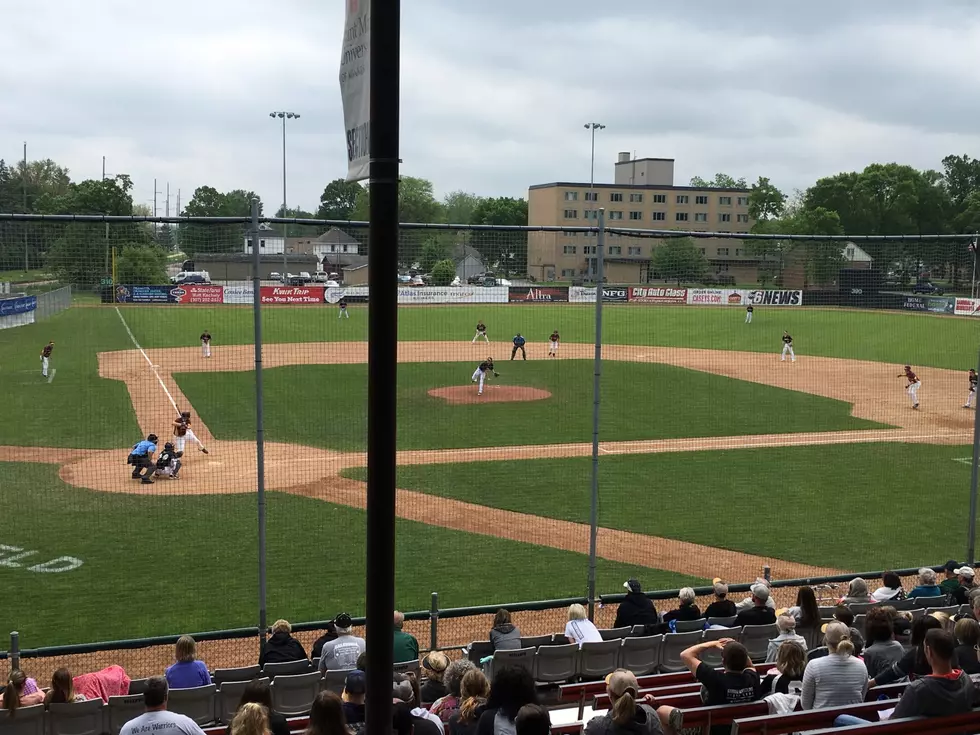 Caledonia Upends Stewartville To Advance To Section Title Game
LL/TSM Roch
The Caledonia Warriors are the defending champions of Section 1AA and had the Stewartville Tigers on the docket Saturday morning at Mayo Field. The Warriors were able to take advantage of six Tigers' miscues along with a big three-run home run to take the 7-1 win.
The Warriors got one run in the first inning when Casey Storlie drove in Tate Miners on an RBI triple, then the squad tacked on two more in the third, an inning where the team registered no hits, to take a 3-0 lead.
Stewartville was able to battle back on their own front as the Andrew Simmons hit an RBI single to cut the lead down to two.
The Warriors were able to get four insurance runs in the seventh, including a huge three-run home run off the bat of Miners to secure the victory.
Storlie picked up the win on the mound for Caledonia, while Stewartville's Simmons took the loss. The Tigers defense had six total errors and the Warriors were able to take advantage by taking extra bases on the basepaths and then getting the big hits late in the game.
With the win the Warriors advanced to the section championship, while the Tigers fell to the La Crescent-Hokah Lancers in the elimination game, setting up a Section Title showdown between the Lancers and the Warriors, Tuesday at Mayo Field starting at 5 pm.