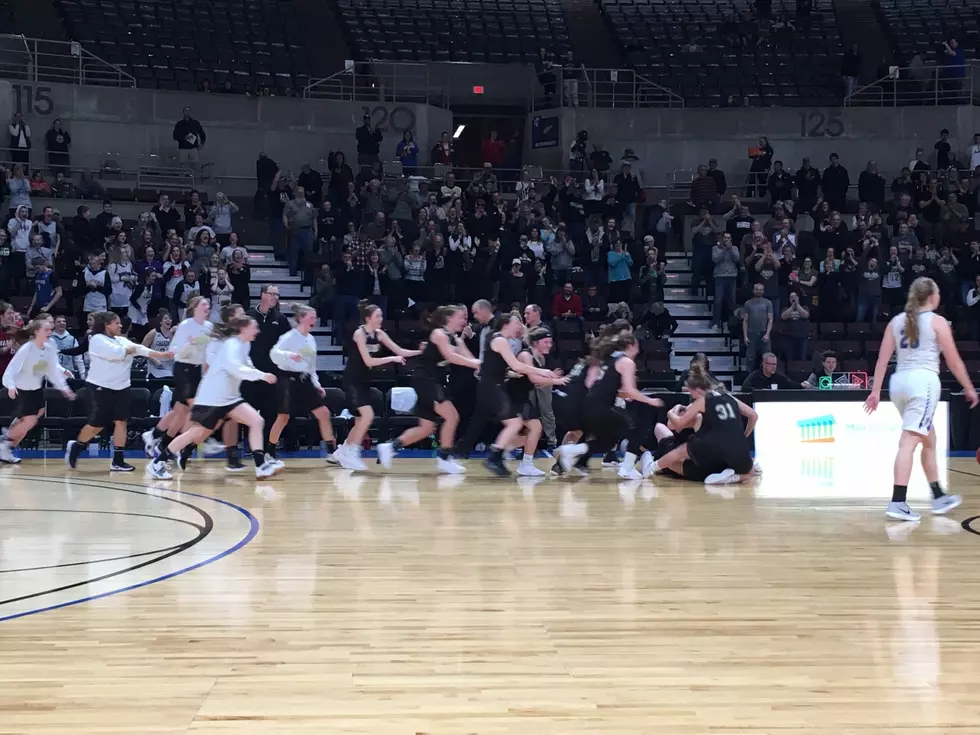 Caledonia Wins OT Thriller To Punch Ticket To State
LL/TSM Roch
The Caledonia Warriors and Cotter Ramblers battled all game long in the Section 1AA title matchup. The Warriors found a way to get a huge stop on the defensive side of the ball at the end of regulation, to shutting out the Ramblers in OT to get a 48-39 win and advance to the Class AA State Tournament.
The Warriors led 39-37 with 1:57 to go, but Cotter came right back and got a big bucket to tie it up with just over a minute to go at 39.
The Warriors were able to force overtime with a huge defensive stop, and then a 3 to open the OT sessions by Katie Tornstrom, along with clutch free-throws down the stretch from Ashley Schroeder and Kaitlin Conniff helped the Warriors secure the state berth.
The Ramblers and Warriors just couldn't shake each other away. Cotter opened the game on an 11-3 run, but Caledonia was able to finish the first half on a 12-2 run to take a 19-18 lead into the break.
The Warriors jumped out in the second half with baskets by Conniff and Schroeder to build a 24-18 lead in the second half, but Cotter was able to force turnovers and eventually take the lead in the second half on a Megan Morgan 3, 31-29.
Yet the Warriors were composed and battled all game long to survive a physical game with a 48-39 overtime win and a trip to state.
Tornstrom led the Warriors with 18 points, while Schroeder had 16 and Bolduan added eight. Cotter was led by Megan Morgan's 19 points, while Isabel Northrop added 12 for the Ramblers.
The Warriors will play in the state tournament, seeding is expected to be complete this weekend.
KFIL Subway Player of the Game (Caledonia) - Ashley Schroeder
KFIL Subway Player of the Game (Cotter) - Mary Morgan
Kingsley Mercantile Game Ball (Caledonia) - Heidi Bolduan