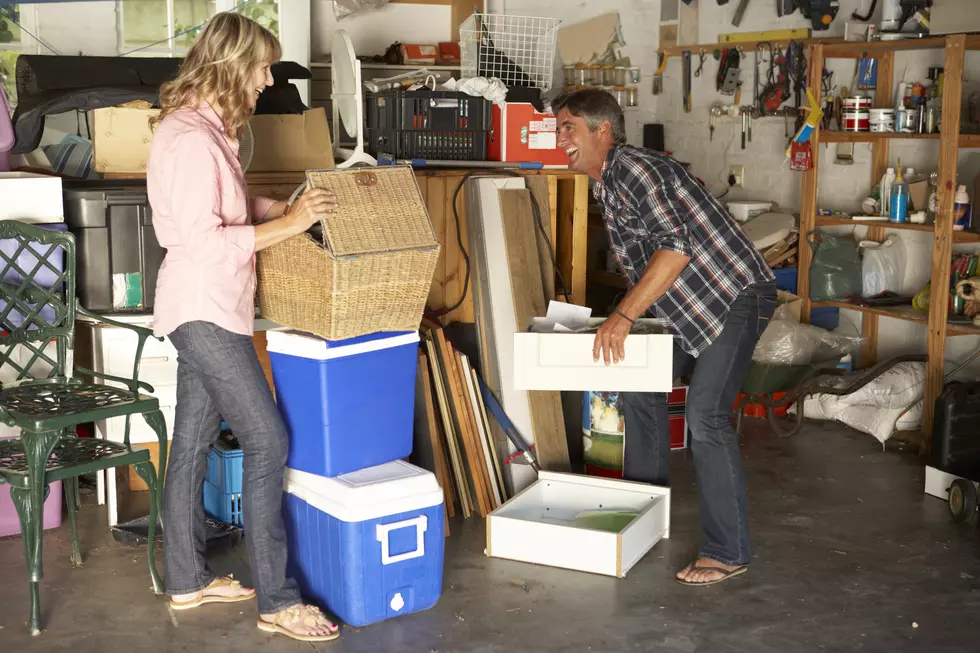 How Donating Your Unwanted Items Can Help a Rochester Non-Profit
monkeybusinessimages
Two things you probably already know about me: I love garage sales and I love animals. You may also know that I volunteer at Paws and Claws Humane Society in Rochester, MN! Then you put all of that together and you get... the Paws and Claws Rummage Sale, which is coming up at the beginning of June. And donating items that you don't want anymore can really help.
In case you aren't aware, I volunteer with the cats at Paws and Claws. My husband and I are looking to get trained to also volunteer with the dogs. It's so much fun and it also makes me happy to know that I'm helping to make the animals stay as comfortable as possible. There are lots of other ways to help out as well, and one of those is through the Rummage Sale.
The annual Rummage Sale is coming up Saturday, June 4th and Sunday, June 5th. There's also a pre-sale happening Friday, June 3rd but only 35 people can buy a ticket to that, so contact Paws and Claws ASAP if you're interested! It's basically a huge garage sale that will be happening at the Olmsted County Fairgrounds in building 41. That means they need your stuff that you don't want or need anymore for the sale.
In the days leading up to the sale, you can drop off donations at building 41 at the fairgrounds. There are specific times that you can drop things off which I'll list below. If you can't do your own garage sale or don't want to, this is the perfect opportunity.
Here are the times that you can drop off donations at the fairgrounds:
Sunday, May 29th: Noon - 4 PM
Monday, May 30th: 10 AM - 7 PM
Tuesday, May 31st: 10 AM - 7 PM
Wednesday, June 1st: 10 AM - 7 PM
Thursday, June 2nd: 10 AM - 7 PM
Listen to the Get Up & Go Morning Show w/ Dunken & Carly On-Demand below, with the 106.9 KROC app, and on the following podcasting services:
Apple | Google | Spotify
Three Rochester Area Non-Profits You Probably Didn't Know About
See all the listings on the main
MN Give to the Max site
, but here are three I'm 99% sure you haven't heard of. If they interest you, please, go ahead and donate.
11 Essentials for Hitting the Beach this Summer in Minnesota
It's heating up out there, so I wanted to put together a list of some items you need when heading to the beach. Other than the basics like a swimsuit and beach towel, here are some essentials you need to bring with you to the beach this summer in Minnesota.