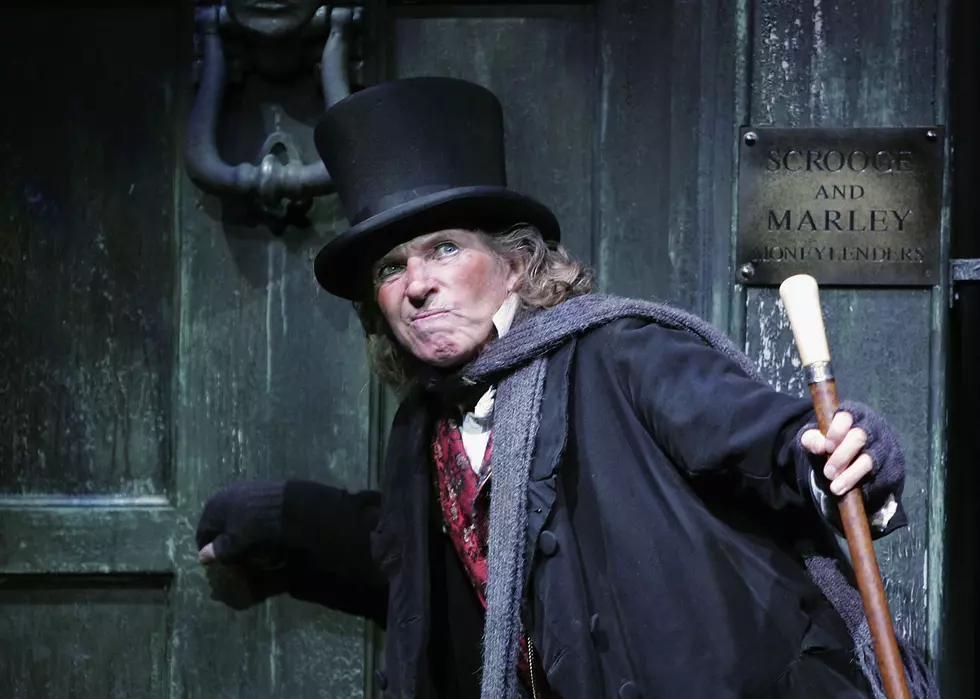 Guthrie Theater's Virtual 'Christmas Carol' Now Showing
Getty Images
I try to make it to a performance of 'A Christmas Carol' once a season at the Guthrie Theater in Minneapolis. The 2020 in-person performances have been cancelled for the first time since it began in 1975.
Few things say 'Christmas' more than the performance. If you've been, you know what I'm talking about. If you haven't, you need to treat yourself and your family to the show.
The Dickens' classic generally runs once or twice a day, from early November through mid-January. It's a Minnesota gem.
In light of the cancelled in-person performances due to the coronavirus pandemic, the Guthrie Theater will present a virtual, streaming version of the holiday classic for 2020. Tickets will be sold for $10.
How It Works
If you purchase a ticket, you will receive a link on December 19 to view the prerecorded performance on demand. You and members of your household may watch it as many times as you wish until the link expires at 11:59 p.m. on December 31.
Tickets are on sale on HERE.
In addition to 'A Christmas Carol,' the Guthrie has canceled performances through March 2021 -- slashing it's budget by 60%, with staff cuts to follow due to the coronavirus pandemic.
Ebenezer Scrooge will be absent from the Guthrie's thrust stage for the first time in 46 years, but he'll appear on your screen at home if you opt in.
12 things Minnesotans Will Never Get Tired Of