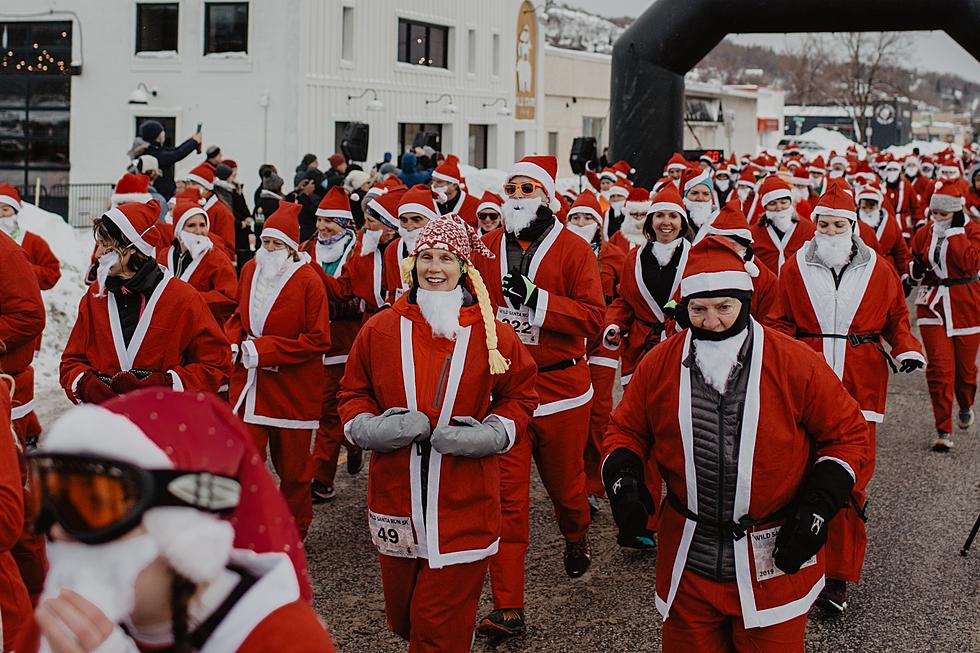 Register Now For The Wild Santa 5K Fun Run
Courtesy of Wild State Cider via Facebook
This is a run that would only happen in Minnesota! Registration is open for the annual Wild Santa 5K Fun Run, which takes place in the dead of winter. Based on pictures alone, this race looks hilarious and fun.
The race is put on by Wild State Cider, and everyone that signs up gets a Santa suit to wear during the race. The fun doesn't stop there: there is also live music this year by Laura Velvet, newer suits, a post race cider and a bowl of chili. The race is on Saturday, December 9th at 10:30 a.m.
This is a family-friendly event and people of all ages are welcome. There are even kids races, like the free Reindeer Run for kids eight years old and under. Kids must be able to run on their own and registration includes a pair of antlers. The run is a quarter-mile and starts at 10:15 a.m.
As for the Santa run, registration is open until it fills up or until the morning of the race so if you want to take part, hop on it. Registration is done entirely online. The race is $37 between now and November 20th. After that, prices increase.
You must register your kiddo if they want to take part in the Reindeer Run. However, it is free! You cannot park at Wild State Cider so plan accordingly. Of course, dress warm. The Santa suit alone probably isn't going to cut it.
All the corresponding details, like when you can pick up your packet, if you can pick up someone else's packet for them, and other like-minded questions, are available on the event website. Read up before and after registering.
There will also be awards, prize raffles and more fun before and after the event. There are also volunteer opportunities if you want to take part but don't want to run. The race starts and ends at Wild State Cider. See you all in December!
13 Thoughts Runners Experience When Out On A Run
Running is a great way to get exercise, especially when you're outside getting it done. However, runners go through a variety of thoughts when out on a run. Here are 13 common thoughts every runner has experienced at least once.