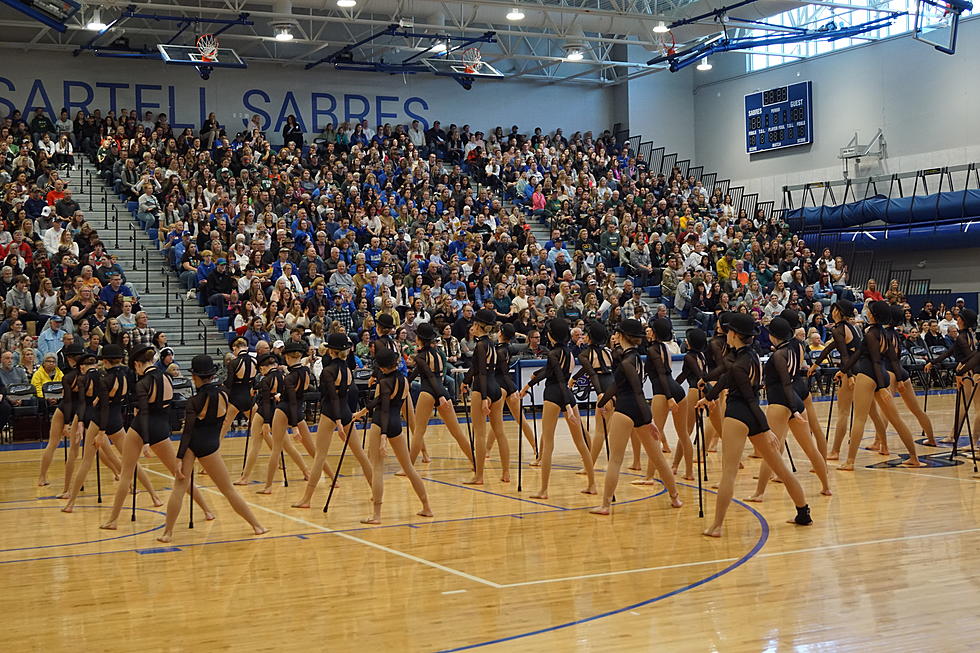 Sartell Dance Showcase Packs Them In On Saturday
Paul Habstritt, WJON
SARTELL (WJON News) -- Thousands packed the Sartell High School gym Saturday to see them dance. The people all turned out to attend the 22nd Annual Sartell Sabre Dance Team's Showcase.
Over 40 different dance teams from 14 schools and 4 dance studios participated in the showcase. Holdingford High School's Coach Grayce Meyer says the kids like to come but it is fun for her too:
"We love it. We love the opportunity to get scores early and just see kind of how we're placing> It's also really fun for me because I went here and I danced for Sartell so it's fun to kind of bring the two programs together."
The showcase is not a competition but judges do score all the dancers to get them early feedback before their season starts. Over 900 dancers took part in the showcase on Saturday.
---
READ MORE FROM AUTHOR PAUL HABSTRITT:
---
Come Visit St. Joseph, Minnesota in Pictures
Come Visit Fairhaven, Minnesota in Pictures
Come Visit St. Augusta, Minnesota in Pictures