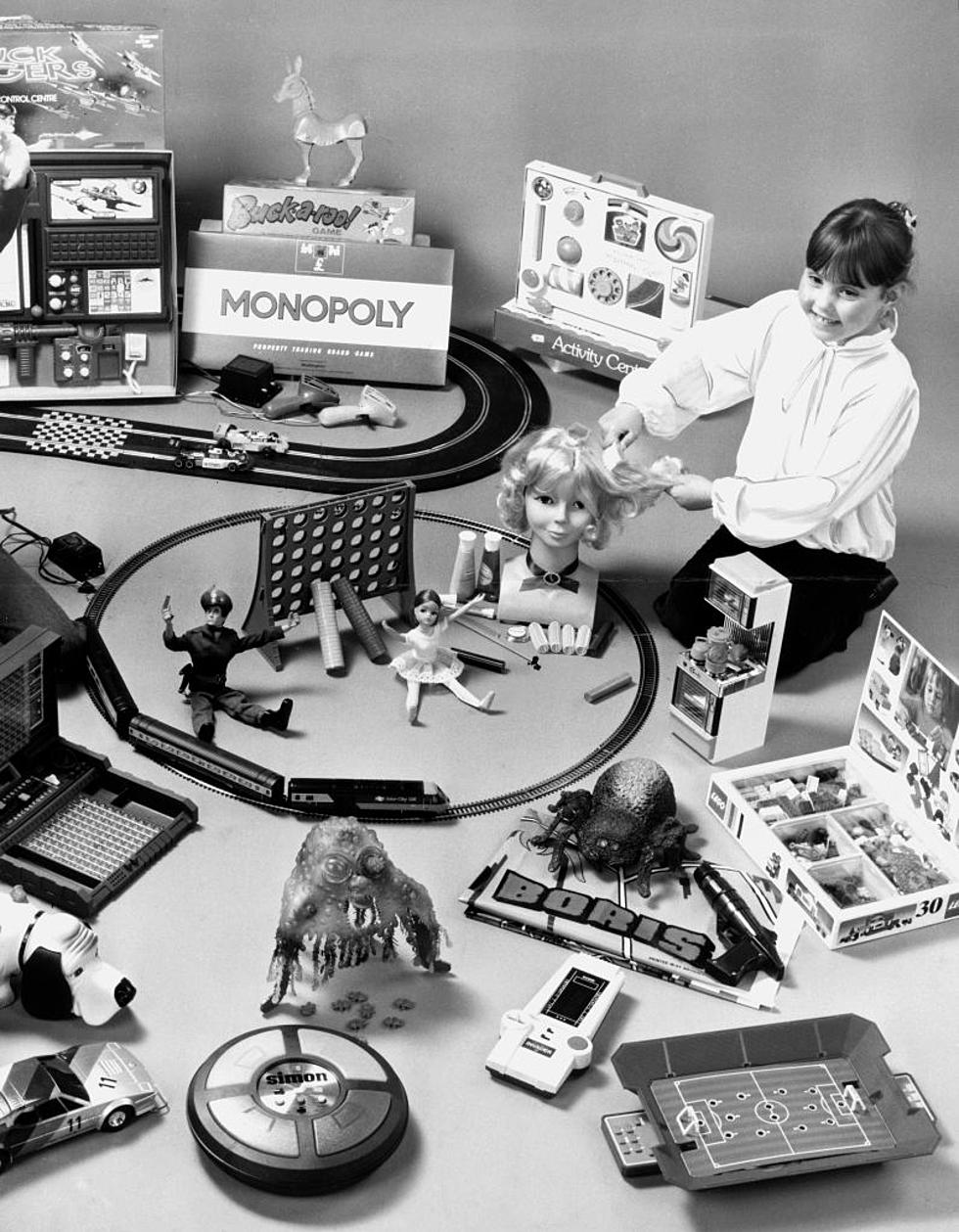 It's A Toy Story: Central Minnesotans Recall Their Favorite Toys
SSPL via Getty Images
Christmas is coming. It's coming FAST in fact, and the push to get your shopping done has probably already started, or at least it soon will. 
If you have kids or grandkids, you know how fast their list can grow and change, sometimes so fast it can make you dizzy. Trying to keep up is a challenge for sure.  
So, before the focus to get the perfect gift "kicks" into high gear, we thought we would ask adults in Central Minnesota to reflect on their favorite toys from when they were younger, we got some great responses too.  
Several people responded that one of their favorite toys when they were younger was Cabbage Patch Kids. These were hard to find for a few Christmases in the 80's and created quite a stir in stores and in the homes of those parents who could not find one.  
They're still relevant with this website. 
Other good answers were: 
Fisher Price Little People- Fisher-Price bought this franchise in the 1990's and altered the design to fit toy design safety requirements.  
Hot Wheels Cars- All the different models, colors, and styles- what else needs to be said here? 
Lissa brought up Care Bears, which in their own right, were a phenomenon at the cash register. You could buy the dolls, and add the shirts, hats, coffee mugs, cups and many other items that featured these friendly little bears.  
Valerie commented that she really enjoyed her tea set. (To be honest, I was always a little jealous that girls had tea sets and boys didn't. Which is weird because I hate washing dishes) '
 GI Joe came up several times. The brand has been around since 1964 and is now called an "American Media Franchise" on Wikipedia. The original figures were bigger, 12 inches in fact, and featured one figure from each Military Branch. The 1982 installment of GI Joe and Cobra were much smaller at 3.75 inches.  
Maybe one of the coolest toys for me when I was younger was the View Master. Lynette mentioned this and it brought back fun memories for me. Being able to not only watch a short, silent movie, but you're holding it in your hands? Loved It.  
Lite Brite- Another toy that I enjoyed until I realized (again) I had no artistic talent. I kept thinking I'd get an epiphany on how to create something, but sadly it always led to another light up stick figure.  
Other toys that got mentions were: 
Barbie (of course)- She has maintained her place in toy branding since the beginning. 
Tonka Toys were always so much fun and we found creative things that needed to be hauled or bulldozed over.  
Teenage Mutant Ninja Turtles (which are being played with by the kids of the kids who originally played with them) 
Over the years, toys have definitely changed so that made this fun to have so many of our listeners take a few minutes and look back to some of the brighter moments from their childhood.  
15 Minnesota Delicacies Everyone Should Try