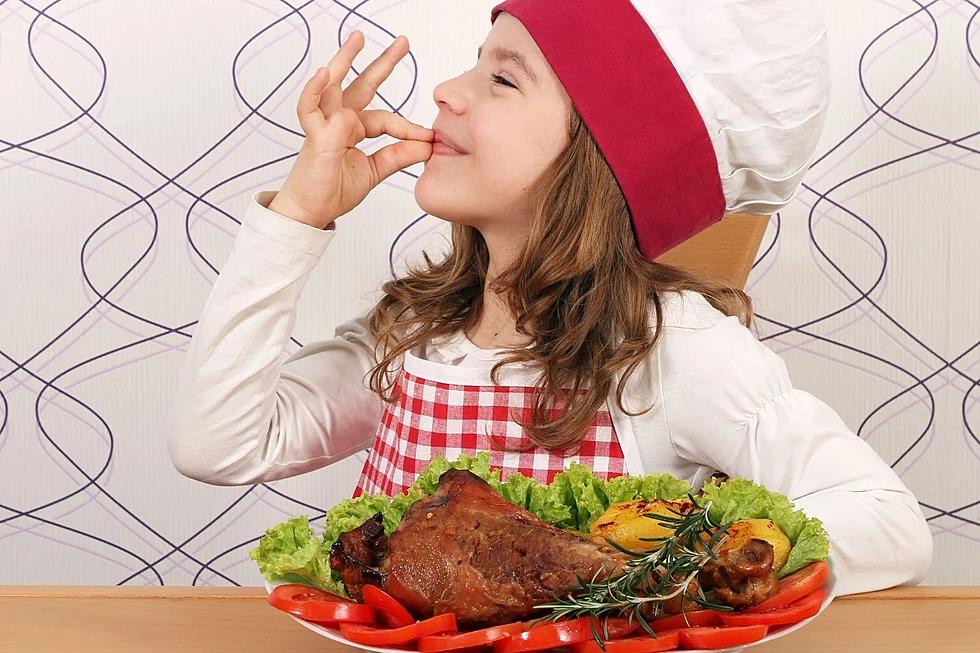 Little Minnesota Kids: How Do You Cook Thanksgiving Dinner (CUTE)
Rabe/Canva
I've never cooked a Thanksgiving dinner...too many moving parts. God love ya if you're great at all the planning, timing, and stress control, but I would rip my hair out.
That doesn't mean I don't know how to do it, though. I have the general idea down. Way better than when I was a kid. Which got us thinking...how does a kid think Thanksgiving dinner gets made?
Thank you to Jill and Kaden's moms for sending us these cooking directions on our app (they're both in Rochester, Minnesota)! Just click play. Can't hear it? Scroll down for the transcription.
How awesome is that? I think the turkey would be a little dry in both cases, but well cut and certainly not undercooked. 😃
JILL M's THANKSGIVING DINNER COOKING PLAN
She's all about cutting things in half!
"Okay. So first I would um, bake the turkey and then I would touch it until it's done. I would cut the Turkey open. And then I'd put mashed potatoes in it and then green beans and chocolate chips and cucumbers and then bake that and then cut it in half and then bake it again and then cut it in half. And I would eat that."
KADEN R's THANKSGIVING DINNER COOKING PLAN
Kaden takes a tour of the kitchen for his dinner...
"I would snip it apart and then I would put it a couple of pieces at a time into the toaster. And then after a, in the toaster, I would like, I would stick on inside, um, like a bag of corn and cook that in the microwave. And then I would put it in and then I'll put it in my instant pot. And then I would put, cook my corn bread. I bet my mom cook the corn bread. That's her favorite part."
TOO CUTE!
As always, if you have a comment, complaint, or concern about something I wrote here, please let me know: james.rabe@townsquaremedia.com
Listen On-Demand with the Y105FM app, and on the following podcast platforms: Apple Podcasts | Google Podcasts | Spotify
Avoid These At Dinner!
You gotta be at least a LITTLE careful about what you say at Thanksgiving dinner...
18 Things That You Shouldn't Say at the Thanksgiving Table
Ah, Thanksgiving! When families come together all over Minnesota, Iowa, Wisconsin, and Illinois to give thanks and eat a whole bunch of food. It's usually all fun and smiles unless that ONE family member who has no filter decides to show up. You just never know what they will say and unfortunately, that's the problem! To help alleviate any unnecessary drama this year, just text your family member that causes issues with their mouth and pass along this list of "Things NOT to Say at the Thanksgiving Table".