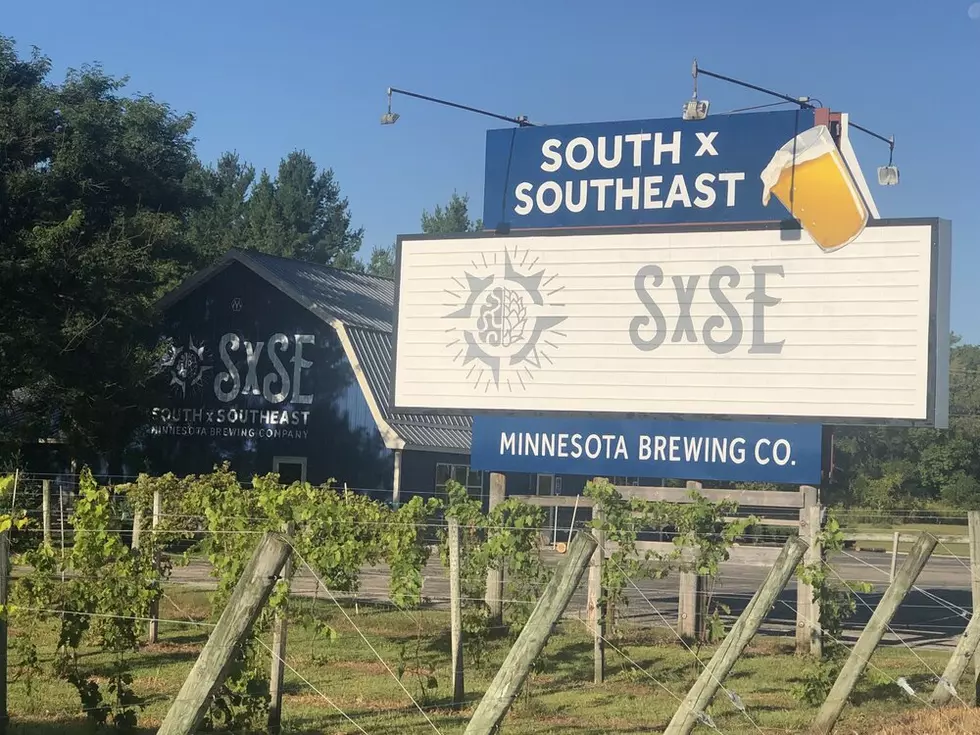 Long Anticipated SE Minnesota Brewery Opens Friday
Used with permission.
Enter your number to get our free mobile app
After many many months of waiting, the South by Southeast Minnesota Brewing Company in Pine Island has an opening date...this Friday, the 11th. The news was announced in their newsletter with...
We wanted you to know, we finally have all of our licences!
We first heard about this Pine Island brewery, the brainchild and hard work of Tessa Leung and Ann Fahy-Gust, co-owners of SxSE, last year on KROC NEWS (KROC-AM and 96.9 FM)
Tessa Leung and Ann Fahy-Gust outlined a plan for the Pine Island City Council to change the old Pine Island Cheese Mart into a taproom and brewery...South by Southeast will look to bring a great atmosphere to southeast Minnesota spring/summer of 2020. Read More HERE
Located in the old Pine Cheese Mart, the place has a much different look these days. Holding onto the history of the PCM, the brewery is more than just an impressive barrel output brewery, there's a taproom and event area, too.
What kind of beer are they brewing? Their Blonde Ale, Golden Ale, Red Ale, Light Amber Ale, Scottish Ale and Stout)  along plus, "four seasonal beers – Spring – Maibock, Summer – Light, Fall – Golden Brown, Winter – Spicy Winter Warmer will fill the needs of the SEMN area restaurants, caterers and off sale markets by being consistently available..."
What about eats? A brewery cannot serve food (Minnesota law), but there will be food to be had. Check it out...
Ann Fahy-Gust is a Master Brewer, one of the first female Master Brewers in the United States, and has brewing professionally for most of her life. Tessa Leung is a well known Rochester entrepreneur in the hospitality industry, restaurants, brewpubs, and now a brewery.
What's it like to build a business in Pine Island? Tessa Leung said, ""We are so happy to be opening and grateful to the city of Pine Island for their incredible support and encouragement."
WHAT: SxSE Minnesota Brewing
WHERE: Pine Island (Click here for directions from Rochester)
WHEN: Open Tuesday and Wednesday 2 - 8 PM, Friday 2 - 10 PM, Saturday 12 - 10 PM, and Sunday 12 - 8 PM. Closed Monday:and Thursday.
[gallerytitle="GET IN THE MOOD: 10 Images That Scream Fall in Minnesota" galleryid="717:255144"]