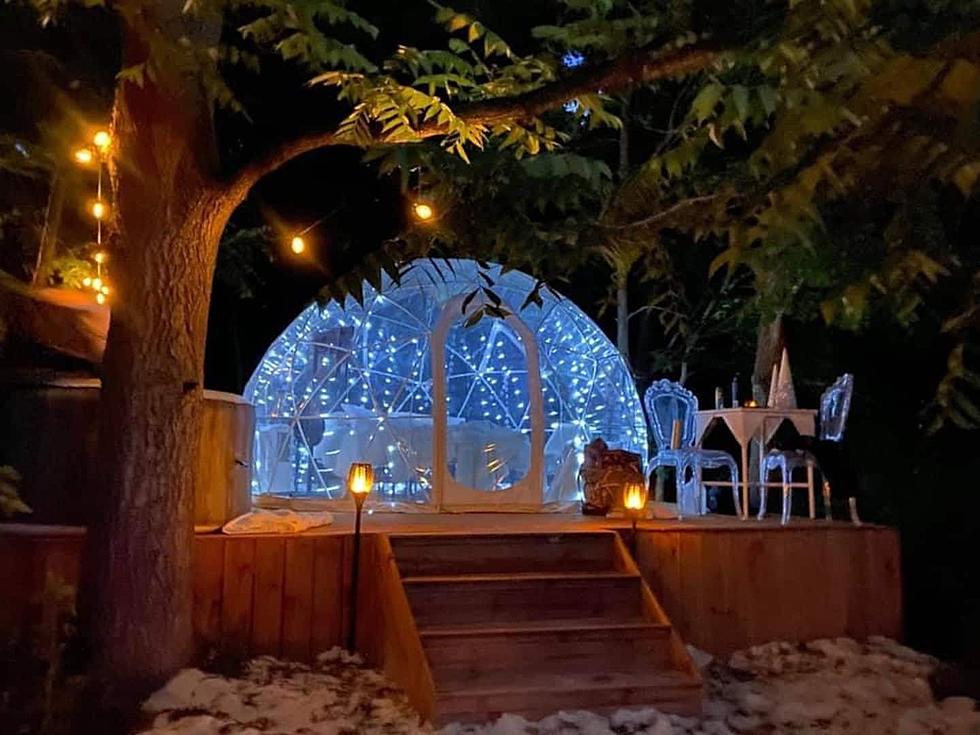 Sick of Your Visiting Family? Stay in Minnesota's Airbnb Igloo!
Igloo hosted by Brooke
I'm not saying your family is awful...but they've been visiting now for a week, aunts, uncles, and your brother that insists you call him "Dr. Cool." Do you need a little you and your sweetie time? Or maybe just 'you' time? Then hit the igloo in Afton, less than 90 miles from Rochester, Minnesota!
Hosted by Brooke, the Airbnb fits two guests, has a half bath, and is available this weekend for a quiet Christmas. It's not available New Year's Eve weekend, but you could re-create NYE anytime in January...for $298 a night.
The description makes some pretty big promises...
Welcome to the Globe where fantasy meets reality. Be prepared to be completely mesmerized as you lay in our luxurious queen size heated bed underneath a gorgeous starry sky. This absolutely clear and pristine dome is heated by gas fireplace so this real life fairy tale is available to you all year long.
Escape the World In This Romantic Minnesota Igloo Airbnb.
"Guests are blown away by the experiences that come from staying at the Snow globe. There's just something truly magical about being this submersed in nature and our location has something special to offer with every season.
Watching beautiful soft snowflakes cascade around its walls & Snuggling warmly in luxurious heated blankets while stargazing. Rainstorms have new meaning, sunsets and sunrises become even more of a life-changing experience. It is truly something you have to experience first hand once - if not a million times & we are so excited to now offer this as one of our fantasy collection locations.
Private outhouse is snugged away right behind the igloo."
Upgrade Your Experience:
Hot Tub $50
Wine & Hors d'oeuvre tray: $150
As always, if you have a comment, complaint, or concern about something I wrote here, please let me know: james.rabe@townsquaremedia.com
Listen On-Demand with the Y105FM app, and on the following podcast platforms: Apple Podcasts | Google Podcasts | Spotify
Try A New Minnesota Christmas Tradition
These are all so family oriented, it's just great.
10 of Minnesota's Favorite Christmas Traditions
They're not all specifically Minnesotan, but they are all things that are fun, family or friends friendly traditions. The most important thing to note, I think, is it's really about spending time together with loved ones. Here's to old traditions and new!