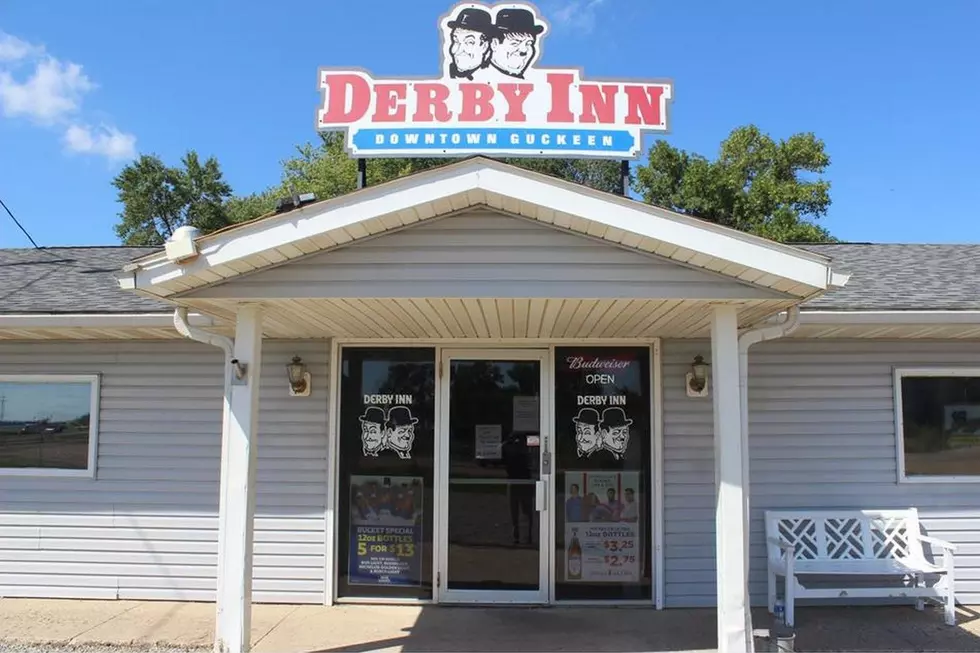 90 Minutes From Rochester, Minnesota Ghost Town Bar For Sale
Dallas Barslou - RE/MAX Total Realty
For $200,000 you could own a bar and grill in one of Minnesota's Ghost Towns, on the Martin County / Faribault County line (90 minutes from Rochester, Minnesota).
The Name is The Derby, and It's A Hoot
On a recent road trip, my girlfriend and I stopped at The Derby for a drink (beer for me, sarsparilla for my sweetie-pie). It was everything I could have hoped for from a small-town bar and grill, and even some things I never would have imagined.
SEE: Minnesota Ghost Town's Only Bar and Grill For Sale - $200,000
Property Description:
Great business opportunity featuring a well-established bar & grill on the Faribault/Martin County line just south of Interstate 90.
The Derby Inn Bar & Grill has been a great local fixture with an inviting atmosphere, great food, & great times!
Sand Volleyball, bingo, and dart league are just a few of the activities enjoyed at the Derby beyond regular business activity.
Why Do You Call Derby/Guckeen A Ghost Town
Because that's what it says at GhostTowns.com. As far as info about the town, Guckeen's Wiki page, "A post office was established as Guckeen in 1901, and remained in operation until it was discontinued in 1973."
What Unexpected Thing Happened at the Derby Inn?
We walked in, grabbed a seat at the bar, ordered our beverages, and enjoyed the atmosphere. Eventually, chit-chat with people led to a full-on conversation (as it does). Then we found out the bartender/owner's name is Meagan Ricard, but before she was married she had the same name (different spelling) as a famous DJ in Rochester.
When she found out I worked in radio in Rochester, Minnesota, she asked if I knew Megan Kennedy, I said, "Yeah, besties is what we are."
Meagan Kennedy Ricard told me that for years everyone was ALWAYS saying, "Hey, Meagan, I heard you on the radio in Rochester...why didn't you tell me you worked in radio?" She had some funny stories to tell. #true story.
Speaking of ghost towns...
How Many in America: From Guns to Ghost Towns
Can you take a guess as to how many public schools are in the U.S.? Do you have any clue as to how many billionaires might be residing there? Read on to find out—and learn a thing or two about each of these selection's cultural significance and legacy along the way.
As always, if you have a comment, complaint, or concern about something I wrote here, please let me know: james.rabe@townsquaremedia.com