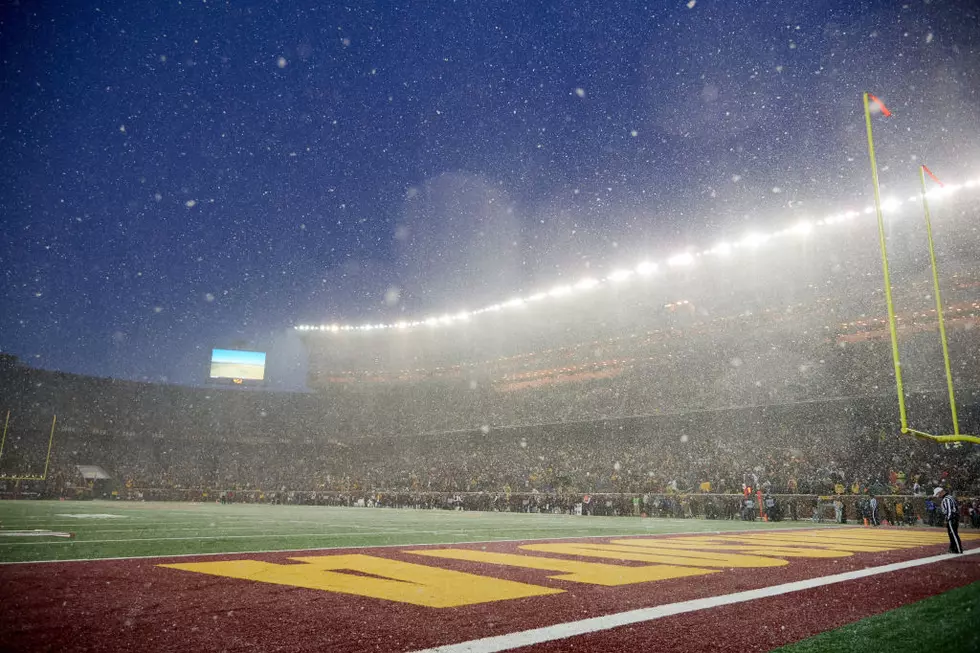 Star Minnesota Running Back Makes Big Announcement About 2022 Season
Getty Images
It was big news for the Minnesota Golden Gophers football program just days before the Gophers battle the Wisconsin Badgers for Paul Bunyan's Axe.
Ever since the University of Minnesota Golden Gopher lost star running back Mohamed Ibrahim to an injury during the first game of the season, it has been a running back by committee. Trey Potts, Bucky Irving, Bryce Williams, Ky Thomas have all shared a heavy workload for the run-first Gophers.
Behind a veteran offensive line, the Gophers have run for 2,473 yards at an average of 4.4 yards per carry. That is pretty impressive considering the injuries that the running back group has had including Ibrahim, Potts, and Williams all being lost for the season.
One of those running backs made the announcement on Wednesday morning that he is coming back to the maroon and gold for 2022.
Mohamed Ibrahim is planning on making a return to the Golden Gophers for the 2022 season. Ibrahim went down with a season-ending injury in the Gophers' first game of the season against Ohio State, in which he ran the ball 30 times for 163 yards and 2 scores.
That is big news for the Gophers as they'll get one of the Big Ten's best running backs back for the 2022 season. According to a news release from the University of Minnesota, Ibrahim holds numerous school records and was named the 2020 Big Ten Running Back of the Year. He was also named All-Big Ten First Team and AP Third-Team All-America in 2020 after rushing 201 times for 1,076 yards and 15 touchdowns in seven games.
Ibrahim led the Big Ten in many different categories in 2020: rushing attempts (201), rushing yards (1,076), rushing yards per game (153.7), rushing touchdowns (15), scoring (90), points per game (12.9), and all-purpose yards per game (168.4). He set a school record with a rushing average of 153.7 yards per game and tied a school record with four rushing touchdowns in a one game, completed against Maryland and Illinois.
The Gophers still have a tall task ahead of them on Saturday when they battle the University of Wisconsin for Paul Bunyan's Axe. The Gophers need a win, and some help to win the Big Ten West title. (Nebraska needs to beat Iowa and Purdue has to beat Indiana)
The Badgers are playing some of their best football of the season late in the year. A win would secure the Big Ten West Championship for Wisconsin, and a trip to the Big Ten Championship game would follow.
The Gophers and Badgers will battle at 3 p.m. in a nationally televised game on FOX. You can also listen to the game on News-Talk 1340 KROC-AM and 96.9-FM and FUN 104.3-FM. The pregame show is set for 1 p.m.
It's a Minnesota Bucket List! 50 Things You Must Do and See in Minnesota
The land of 10,000 lakes has so many amazing places to visit and explore! Scroll through this Minnesota Bucket List of 50 places and things to do and see how many you've crossed off the list.