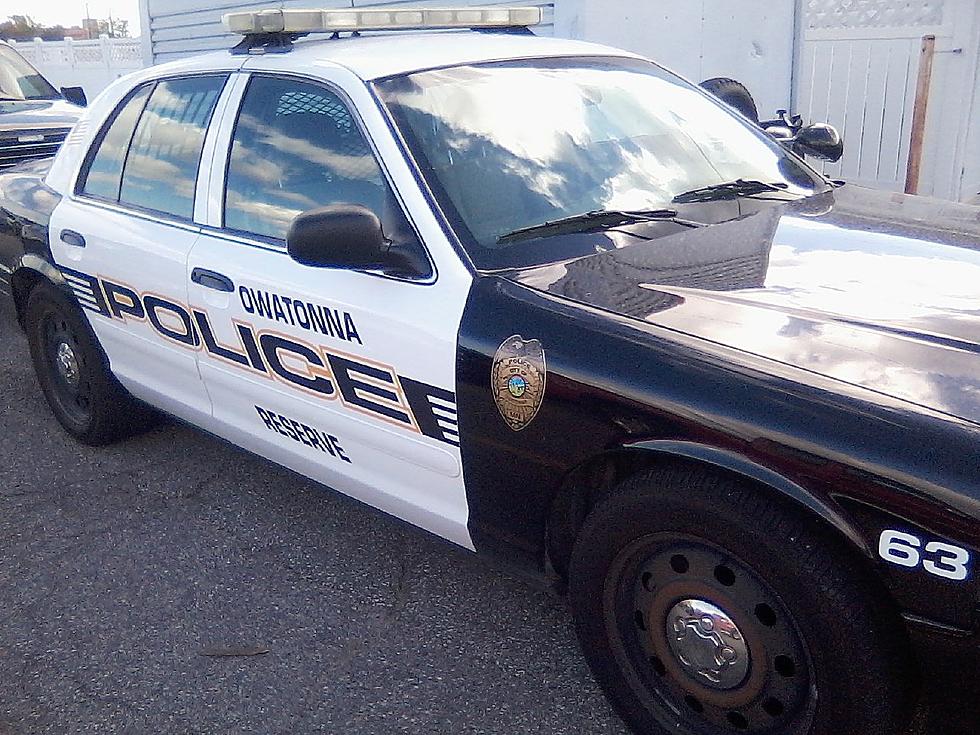 Owatonna Police Join Crackdown on Distracted Driving
Townsquaremedia
Cell phone use is far from the only source of distracted driving. A news release from the Owatonna Police Department (OPD) states, "Shaving. Putting on makeup. Fiddling with the touchscreen on your car stereo system. And even changing clothes. All of these can take your eyes off the road and ultimately cause you to crash."
The OPD is joining agencies from across the state for an enforcement period on distracted driving awareness starting April 5 and continuing through the end of the month. The effort is coordinated by the Minnesota Department of Public Safety.
"With distracted driving still claiming lives and causing life-changing injuries in Minnesota, we all need a reminder about the dangers of not paying attention behind the wheel," the release from Sergeant Jason Petterson indicates.
DISTRACTED DRIVING STATISTICS
Over 39,000 crashes were deemed to be related to distraction driving from 2016-2020, or one-in-nine crashes in the state.
In 2020, distracted driving led to 2,612 injuries and 29 deaths.
11 percent of crashes in Minnesota are a result of distracted driving.
MINNESOTA IS A HANDS-FREE STATE
The hands-free law went into effect in Minnesota in August 2019, "That means drivers can no longer held their phone in their hand. Accessing or posting on social media, streaming videos, checking that box score or Googling information on a device while driving are all still against the law in Minnesota, even in hands-free mode."
FOLLOW THESE DRIVE SMART PRACTICES
Park the phone.
Map out your destination with your GPS in advance.
Avoid messy foods and secure your drinks.
Teach children the importance of good behavior in a vehicle.
Enter your number to get our free mobile app
Timeline: George Floyd's Death, Protests, Riots, Arrests, Chauvin Trial
It was late afternoon on Memorial Day, 2020 and many Minnesotans had observed the normally active weekend hunkered down because of the growing pandemic.
George Floyd drove to a grocery store in Minneapolis and bought some cigarettes. He was accused by employees of making the purchase with a counterfeit $20 bill and police were called. Floyd was still there in his vehicle when two officers arrived. About 10 minutes later, Chauvin and another officer showed up and the situation began to escalate. Chauvin began kneeling on Floyd's neck as he was facedown on the street. Despite repeated pleas from Floyd and a growing crowd of bystanders to remove his knee, Chauvin continued as if frozen in position with no facial expression.
After more than 8 minutes, Chauvin finally stood up and Floyd had become unresponsive. An ambulance was called and a short while later, it was reported Floyd was dead.
A video of the incident slowly spread on social media around the state, the country and the world. Viewers literally watched a man slowly die, repeating "I can't breathe."
The now historic response began the following day.