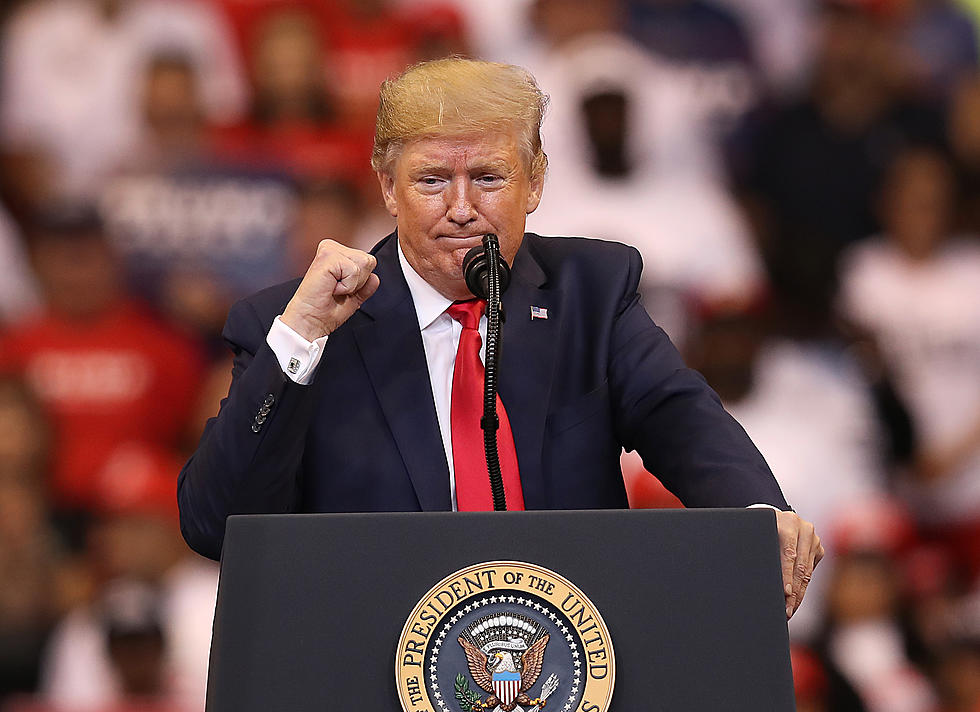 President Trump Proclaims Oct. 18-24 National "Character Counts" Week
(Photo by Joe Raedle/Getty Images)
President Trump says now is the time to celebrate people with good character. Trump has proclaimed the week of October 18th through October 24th as National "Character Counts" week. The proclamation was released on the White House website and opens with the line, "The foundation of any free and virtuous society is the moral character of its people."
We've spent a lot of time over the last 7-months talking about essential workers and unsung heroes, all of which have risen to the occasion during this pandemic, and displayed great character. President Trump is now calling upon "public officials, educators, parents, students, and all Americans to observe this week with appropriate ceremonies, activities, and programs."
The President's proclamation calls for a recommitment to kindness and said the words we use matter, "Every opportunity to show consideration for another person is also an opportunity to build habits of kindness and strengthen our character. Our words and deeds leave imprints in our homes, schools, communities, and places of worship.  Throughout this week, we recommit to being more kind, loving, understanding, and virtuous.  Together, as one national family, we must serve others with giving and grateful hearts to ensure our Republic remains strong, vibrant, and a beacon of hope for future generations."
You can read the full proclamation here. 
GALLERY: Remember Donald Trump's Visit to Rochester, MN on October 4, 2018?
Wake up with Dunken and Samm weekday mornings on 106.9 KROC, Rochester's #1 Hit Music Station!