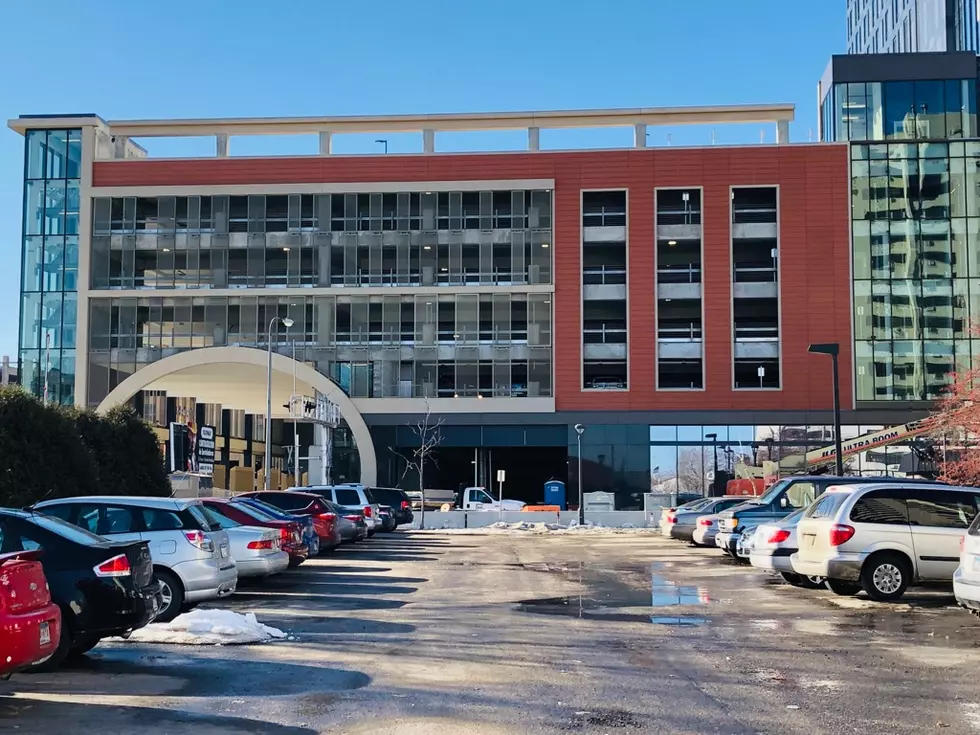 Rochester Extends Expanded Free Parking in Downtown Parking Ramps
Rochester parking ramp #6- Kim David, Townsquare Media
Rochester, MN (KROC-AM News) - Downtown retailers had a positive response to last year's expansion of the free parking program, so the City of Rochester has approved an extension through March.
The program states that during regular business hours there is no charge for parking sessions under two hours in municipal ramps.
In the past, the city waived the parking charges if patrons were in and out of city-owned garages in under one hour. Last June, the Council voted to extend the time allowed for a free session to two hours. This was a way to encourage Downtown visitors to take a little extra time and visit a retail, dining, or entertainment establishment.
"We have received positive comments from downtown retailers and their customers," says Transit and Parking Systems Manager Ia Xiong. "Investing for a bit longer in this program is something we are financially able to do, thanks in large part to continued availability of COVID-19 relief funds."
The expanded free parking program was developed after a series of listening sessions with Downtown businesses held last summer. The group expressed the need to stimulate activity in the Downtown area after the long period of restrictions due to COVID-19.
The City of Rochester provides thousands of on-street, surface lot, and ramp parking spaces for visitors and commuters. New touchless parking meters that accept credit cards are now in place and being tested, in the latest effort to provide convenient payment options.
To take advantage of the expanded free parking period, parkers must enter and exit in under two hours. Customers may stay beyond two hours but will be responsible for parking charges that will include the cost of the first two hours. Downtown visitors taking advantage of free evening and weekend parking in ramps should exit by 3 a.m. to avoid an overnight parking charge.
It is always free to park at meters or in ramps on evenings and weekends in Downtown Rochester.
Check out a sneak peek of the new At Home store in Rochester, Minnesota
The shelves are getting stocked and the store is almost ready to open! Check out the photos below to get an inside look at the brand new At Home store in Rochester, Minnesota.