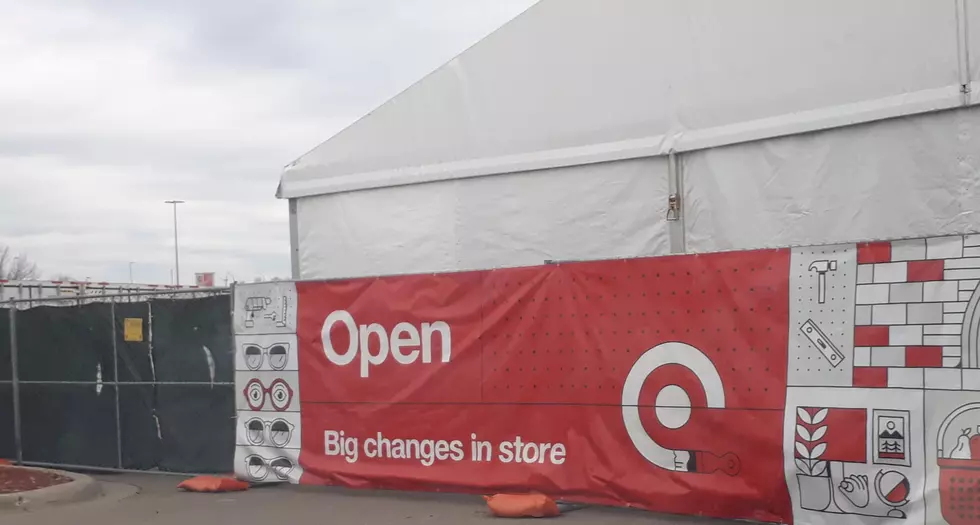 Target North in Rochester Will Be More 'Dynamic & Engaging' After Remodel [PHOTOS]
TSM Rochester
If you've driven by Target north in Rochester you've no doubt seen the tents and huge storage containers sitting on the north side of the parking lot - The store is currently in the middle of a massive remodel. The retail chain is remodeling stores all across the country and supplied the photos below so customers can get an idea of what they can expect when the remodel is done.
Townsquare content creator, Jessica Williams, reached out to Aryn from Target Corp. to find out what to expect at the Rochester store.  Customers can expect more displays and brighter lighting. Check out the photos below. She also said there are some changes that "promote guest and team member safety" like more room in between checkout lanes, a contactless self-checkout experience, and updated restrooms with touchless features.
What To Expect When The Massive Remodel At The North Target In Rochester Is Complete
Aryn at Target Corporation said the Target store at Marketplace Drive NW in Rochester is undergoing some pretty major enhancements. She said the remodel will "feature modern design elements and bring more digital experiences to our stores that make shopping even easier, safer, and more inspiring for our guests – and uniquely Target." Target has shared photos on their corporate website that give customers an idea of what to expect when the renovation is complete.