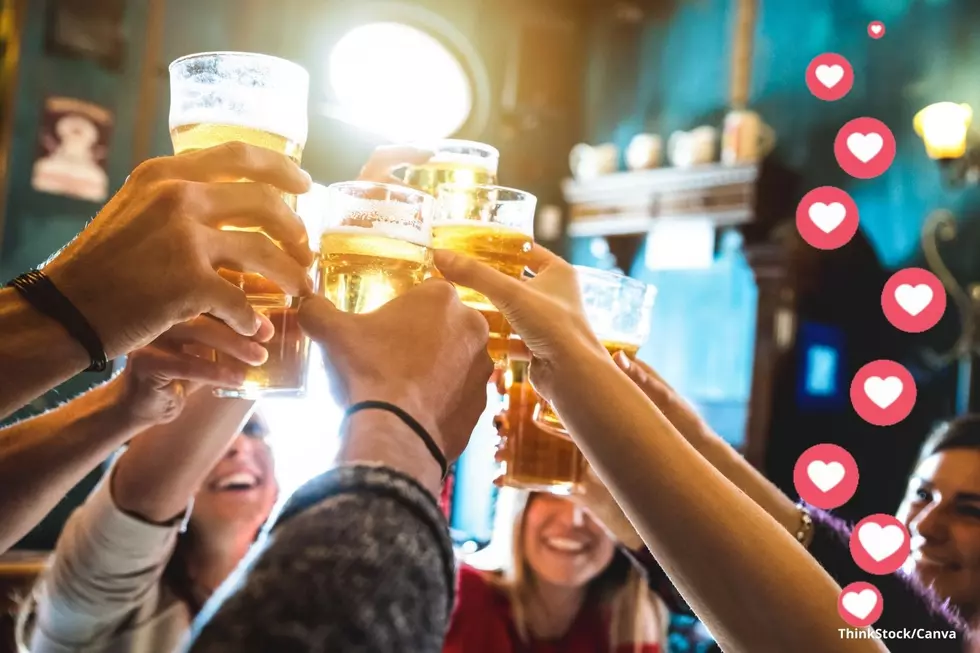 Love Beer? Rochester On Tap is Back and Bigger Than Ever
ThinkStock/Canva
UPDATE: Tickets are now on sale! Get your Rochester On Tap tickets here! The earlier you buy, the more you save!
Save the date!  Southeast Minnesota's biggest craft beer event, Rochester On Tap, is back on October 15th in Rochester, Minnesota at the Mayo Civic Center.  And if you love beer, you are going to absolutely LOVE this event.  If you like saving money too, look below because a special deal for Rochester On Tap is happening that will save you tons of cash!
Love Beer?  Sample Over 90 Different Beers at Rochester On Tap on October 15th!
You could sit in your garage or around your fire pit with your neighbors and drink the same 'ol beer that you've been drinking for years or, you could show up at Rochester On Tap with those same friends and sample over 90 different beers.  You can wear the same hoodie or flannel that you'd be wearing by that fire pit if you'd like.  No one cares.  Just show up and enjoy a beer...or 90.
You might think that you only like a specific type of beer, perhaps an IPA, which is awesome, but I can guarantee you won't have a better chance than Rochester On Tap to sample a huge variety in one spot.  You might even find a new favorite too!
Not sure about your financial situation but I know for me, the price of everything I buy has increased dramatically this past year.  When I can find a deal, I grab it...and let me just say, there is one heck of a deal waiting for you right now for Rochester On Tap tickets!  #DrinkBeerForLess
Tickets go on sale starting August 19th, 2022 at RochesterOnTap.com and below is the breakdown and how much you can save.  But first, you need to know what you get for being one of the exclusive VIP's at Rochester On Tap!
Pick VIP at Rochester On Tap and enjoy the following:
Beer Sampling Time for 4 HOURS (which is a full hour more than regular-priced tickets)
Souvenir Sampling Glass
Commemorative Hat
Food Voucher
Ticket Prices for Rochester On Tap in Rochester, Minnesota
August 19th - August 26th
August 27th - October 9th
Day of the event - October 15th
Want to help be part of the action at Rochester On Tap?
Would you like to be a vendor at Rochester On Tap, or maybe your group would love to volunteer and help pour the delicious beer at the event?  Live music and more are all part of this fun event and if you'd love to join us, have a beer, but show off your skills with our team, let us know.  Check out the FAQ page to see how to contact our team to get involved.
Rochester on Tap 2021 in Pictures
Rochester on Tap 2021 was a big success! Thank you to everyone who came out. Here are pictures to relive the past weekend.