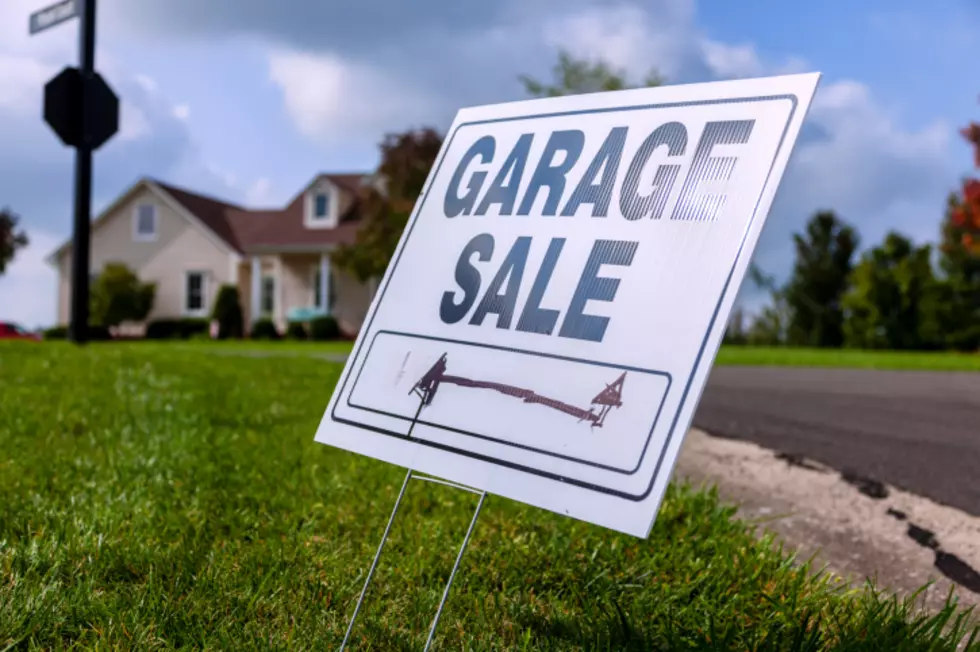 The 60-Mile Garage Sale Hits Southeast Minnesota This Weekend
Thinkstock
Talk about shopping until you drop! The 60-mile Garage Sale map is finalized and shoppers will be hitting the streets across The Root River Trail Towns for 60 miles of deals.
Not only is this a great time to find great deals across southeast Minnesota but to also check out each of the communities and what they have to offer during the summer seasons.
The 60 Mile Garage Sale Runs Friday, June 17th, and Saturday, June 18th
Most sales are taking place on both days across the towns of Houston, Rushford, Rushford Village, Peterson, Wahlan, Lanesboro, Preston, Fountain, Harmony, Chatfield, and the surrounding area.
Below is a map of all of the garage sales going on during the 60-mile garage sale.
You can get the full interactive map on the Root River Trail Towns website here. There are over 60 garage sales to checkout during the 60-mile garage sale, so you may need both days to take them all in.
Town maps may be available at visitor centers in each individual town, so it might be worth stopping by, or else the virtual map can help you get to every destination you are searching for. The virtual map also includes a short description of what each sale has to help you narrow down the garage sales you want to visit.
The weather is shaping up to be very nice on Friday and Saturday, with highs in the low 80s and sunshine. What better way to enjoy The Root River Trail Towns and some beautiful weather than shopping til you drop?
You can enjoy some beautiful weather this summer at eight different golf courses in southeast Minnesota with the 2022 Townsquare Media Southeast Minnesota Golf Card! Eight courses for $99. Check it out here.
Rochester and Southeast Minnesota Pools That You Can Rent
Summers in the Rochester area and all throughout southeast Minnesota can get very hot. You can beat the heat by hosting your own private pool party. Below you'll seed details on public pools in our area that allow you to rent their facilities to host private events.