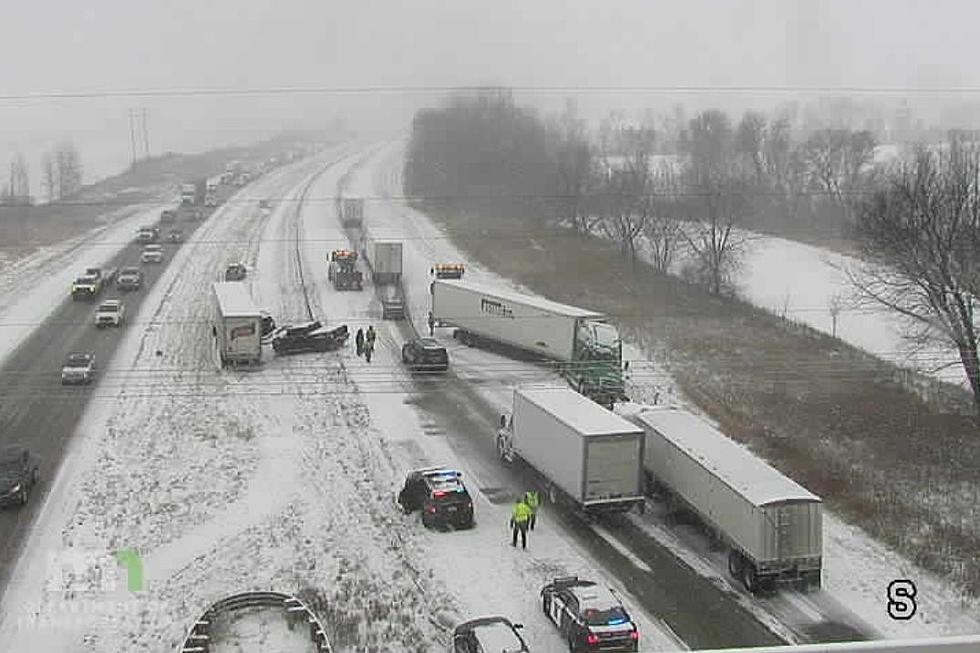 300+ Crashes in Minnesota – Some Captured on Videos (WATCH)
MnDOT photo
Undated (KROC-AM News) -  A final tally of the traffic crashes that occurred during the first major winter storm of the season in southern Minnesota exceeded 300.
The State Patrol says it received reports of 321 crashes between 6 AM on Friday and noon on Saturday. One of the crashes, in which alcohol was also listed as a possible contributing factor, resulted in the death of the California man late Friday night in Maplewood.
The State Patrol also counted 26 injury crashes. In addition, there were 311 reports of vehicle spin-outs and 21 jackknifed semi-trucks.
The storm system dumped more than 10 inches of snow on parts of Rochester, while the unofficial total at the Rochester Airport was 7.4 inches. 6.5 inches of the storm the total fell on Friday and set a new snowfall record for December 10th.
Top 10 Potentially Hazardous Toys for the 2021 Holiday Season