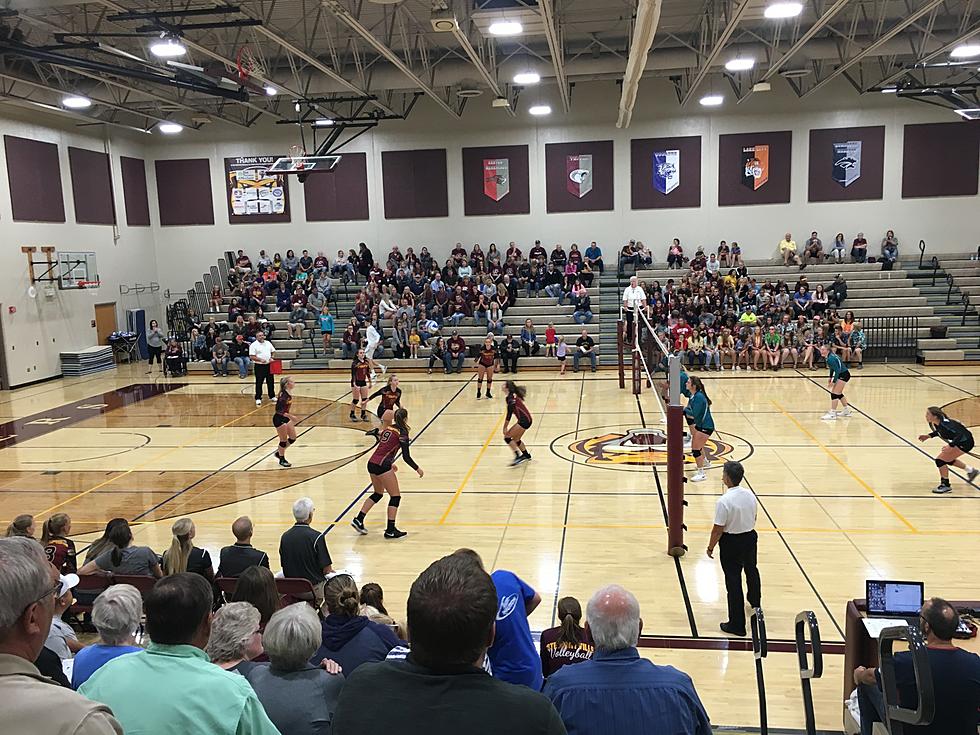 Fillmore Central Falls To Stewartville In Tough Volleyball Showdown
LL/TSM Roch
The Fillmore Central Falcons took the trek to Stewartville for a Volleyball showdown between two talented teams. The #1 ranked in AA Tigers took the first two sets in convincing fashion to come away with the 3-1 win.
The Falcons dropped to 1-1 on the season after the tough battle, but their grit and determination were there. Several Falcons' players were diving all over the floor to help create opportunities in the offense including KJ Corson, Maddie Krage, and Lauren Mensink.
The offense came from Kandace Sikkink, Mensink and Krage, but the squad came up short. Stewartville used a balanced attack from Kaitlyn Prondzinksi, Erin Lamb, Lily welch and Jaidyn Brower to dominate at the net, and use their opportunities in system to get quality offensive chances.
Stewartville took Set 1 25-11, then Set 2 25-9, before taking Set 4 25-10. The Falcons were in a tough battle in Set 3, earning a 23-17 lead late, but Stewartville went on a 6-0 run to tie things up at 23 before the Falcons closed it out for a 25-23 win.
KJCorson took home the Kingsley Mercantile Game Ball award for her defensive effort and energy brought to the floor in the tough battle.