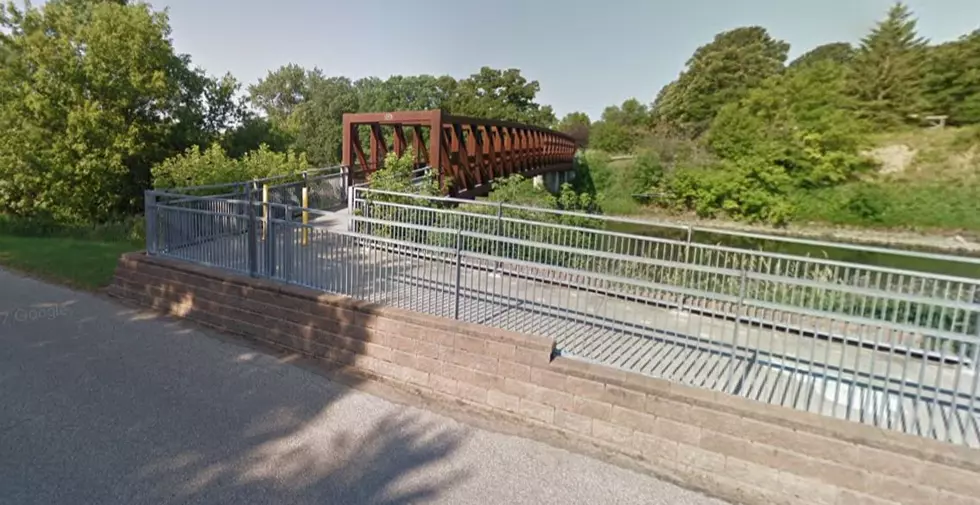 Locals Claim This Minnesota Hiking Trail Is Haunted
google maps
People have always been fascinated by paranormal activity. An IPSOS poll conducted a few years ago revealed nearly half (46%) of Americans do believe in ghosts. Are you a believer or are you skeptical?
If you're on the fence and looking for an "experience" to help shape your opinion you should check out the haunted trail in Minnesota. It's said to be haunted by a grieving mother's spirit. Read more about "Dead Man's Trail" and what the locals say about the cursed walking path below.
Locals Claim This Minnesota Hiking Trail Is Haunted
If you're a person that loves ghost hunting and exploring haunted areas you have to take a road trip this summer to explore the "Dead Man's Trail.
The unpaved trail runs along the Red Lake River.
The trail, pictured below, looks like any other trail, but many believe it's haunted by a Native American woman's spirit.
According to minnesotahauntedhouses.com, the young woman's baby was carried away by the rushing river and over the falls to the rocks below.
The woman then cursed the river, claiming it had stolen the tribe's future chief.
That isn't the only story that locals share though.
What Do The Locals Say About The Haunted Trail in Minnesota?
Locals claim they've seen the woman's spirit and/or heard her crying.
Another story from way back says the trail is haunted because a man wanted for murder hid out on the trail to escape capture.
78% of hauntedplaces.org readers agree that this trail is haunted. Get directions here.
2022 Halloween Haunted Houses, Events, and Attractions in The Rochester Area
Scroll through the official 2022 guide for
Halloween
haunted houses, events, and attractions in Rochester and the Southeast Minnesota area.