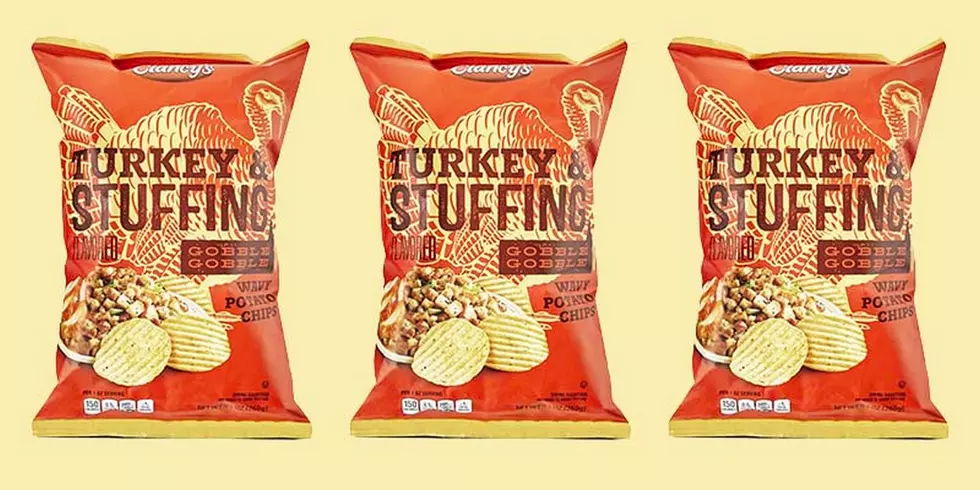 Minnesota's Saying 'WHAT?' to Aldi's Thanksgiving Potato Chips
Aldi - Clancy
Enter your number to get our free mobile app
When people look back at history, they're going to say 2020 was the pits...but three things stood out. The American Spirit, masks with funny sayings, and Aldi's Thanksgiving flavored potato chips!
OK, well...maybe Aldi's Turkey and Stuffing Potato Chips will be a big hit, maybe they won't, but people sure are wondering what the heck they taste like. Sure, they say "turkey and stuffing", but have you ever had watermelon flavored ANYTHING? It takes nothing like watermelon.
According to Mashed, the Clancy's wavy chips will be hitting the shelves this month and go for $1.69. Each bag'll be 9.5 ounces...which doesn't really mean much, right? Quick, without looking tell me how much the last bag of chips you bought weighs.
I did a quick poll of Minnesotans I know and in each case they said, "WHAT?" Turkey and stuffing is a good idea for a flavor, since turkey is kinda flat and stuffing can be like a carnival ride of tastes. But it matters what kind of turkey and stuffing it is.
White meat turkey and home-made stuffing = 3 outta 6 for me.
Dark meat turkey and Stove-Top stuffing - 6 outta 6
White meat turkey by my mom and stuffing by my dad = Toss 'em.
To be fair, I don't remember my mom making a turkey, but her roast chicken was dry like  the sand at Foster Arend park. And my dad never made stuffing, but based on EVERYTHING he cooked, it would start with him using soap to clean the cast iron skillet and end with a burned mess of stuffing shaped charcoal.
It's so warm this week, hard to believe winter is coming...
BRRRR: The 15 Coldest Cities in America