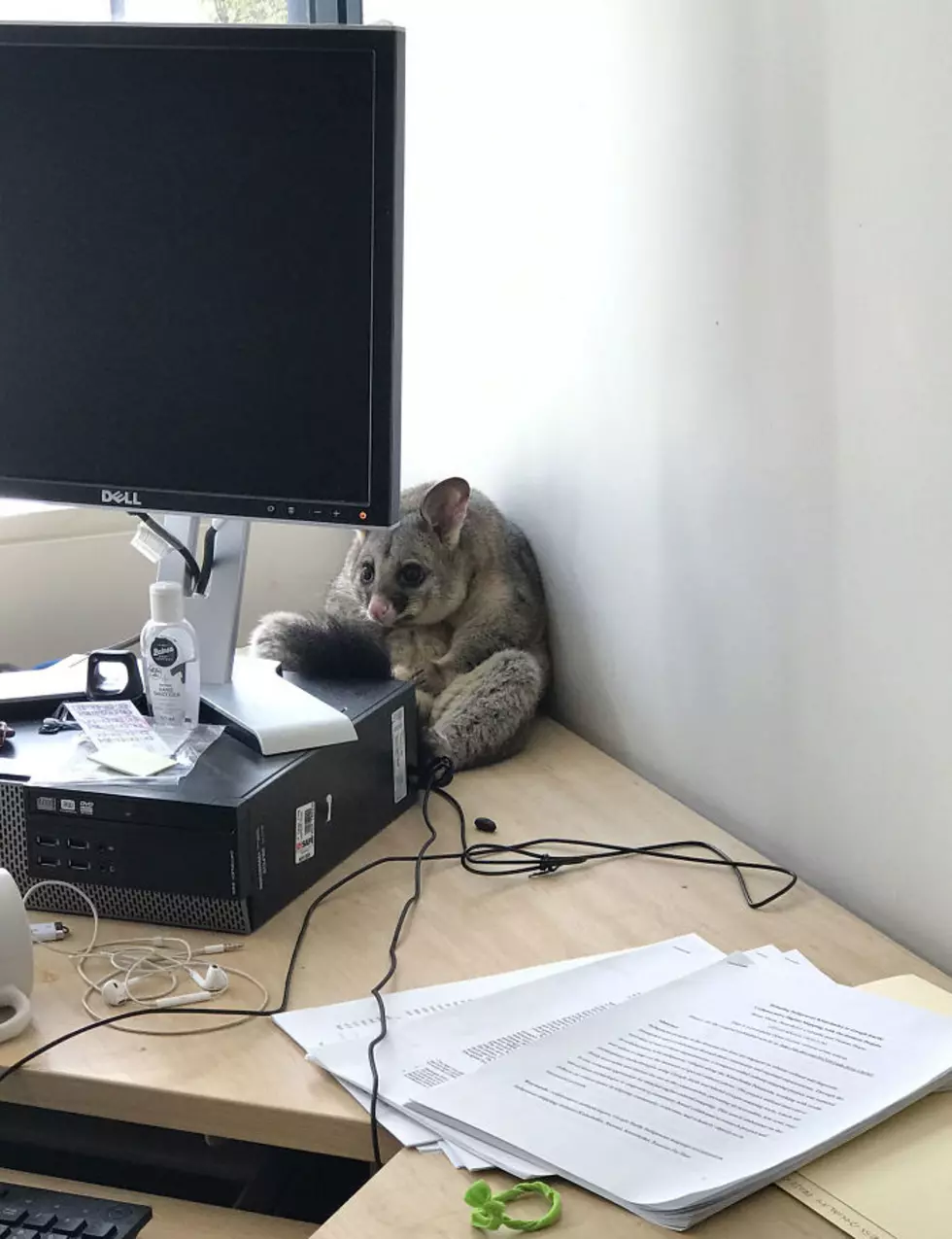 Opossum Trashes Office and Becomes Internet Sensation
Bree Blakeman via Twitter
Australia is a different place. It's a Country and a Continent, almost everything there can kill you and apparently Opossum's break into peoples offices and become memes after!
Bree Blakeman's office is at the Australian National University in Canberra and she wasn't expecting to find this adorable little critter in her office when she went to work. According to Bored Panda, Blakeman originally thought that someone broke in only to find the culprit to be none other than a Opossum. Blakeman posted the photo on twitter and the Meme know as "Guilty Opossum" was born!
I relate to this Opossum on a spiritual level and I relate to this Meme so much!