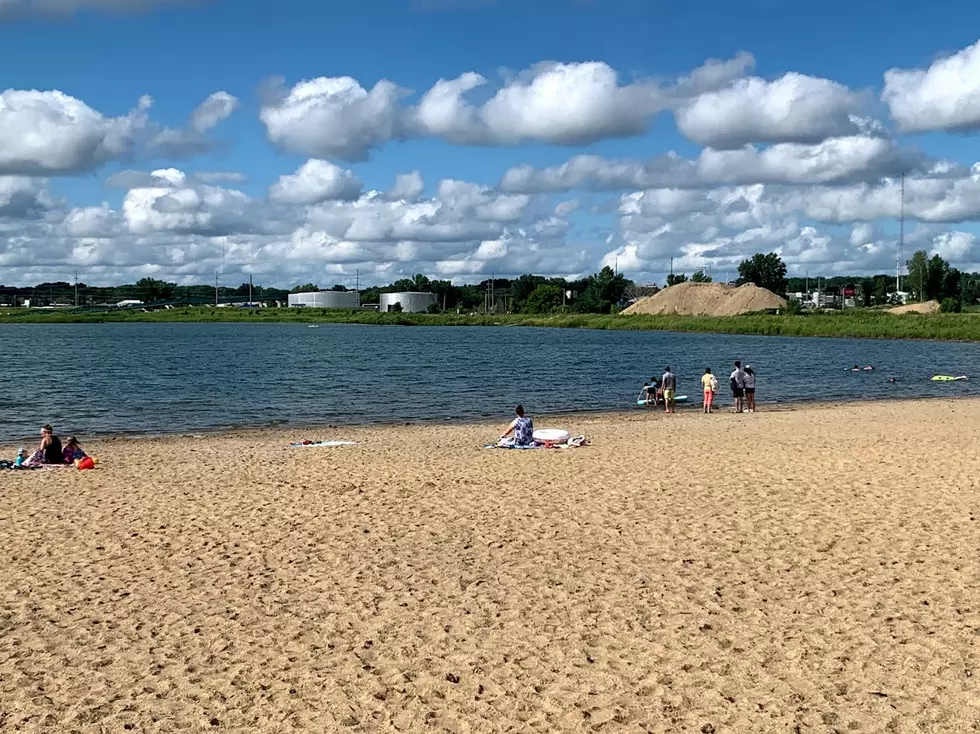 Dredging Drastically Reduces Rochester's Cascade Lake Hours
CSJ/TSM-Rochester
Rochester, Minnesota's Cascade Lake is open limited hours this Summer due to dredging at the lake.
According to an ABC 6 News story,
"It's actually a dredging operation they suck the sand and the sediment off the bottom of the lake that is put in that big pile over there and the water drains out and it is good, clean sand that they can use for construction whether it is fill material or concrete," said Rochester Parks and Forestry Division, Michael Nigbur.
Cascade Lake and Beach Restricted Hours
Where: 88 23rd Avenue SW, Rochester, Minnesota (MAP IT)
Hours: Now open Friday at 3PM to sunset Sunday evenings.
Closing: September 6, 2021.
Lifeguards: No.
Things To Know Before You Go: The Park and Recreation Department encourages the "buddy" system when enjoying the beach. Parents are responsible for their children.
Regulations: 
No swimming outside designated swimming area.
No alcoholic beverages allowed in the beach area.
No smoking in beach area.
No glass containers in beach area.
No dogs in beach area.
The park and beach are open during daylight hours.
As always, if you have a comment, complaint, or concern about something I wrote here, please let me know: james.rabe@townsquaremedia.com
Listen to James Rabe and Jessica Williams Weekday from 6 - 10 AM on Y-105
IF you need another lake to visit, here's a few in the area.
11 "Lakes" in and around Rochester, Minnesota
When you think of Rochester, what comes to your mind first? Yeah, not lakes. But we actually have 11 lakes or reservoirs in town including Lake Maroo. Yep, it is a real thing.