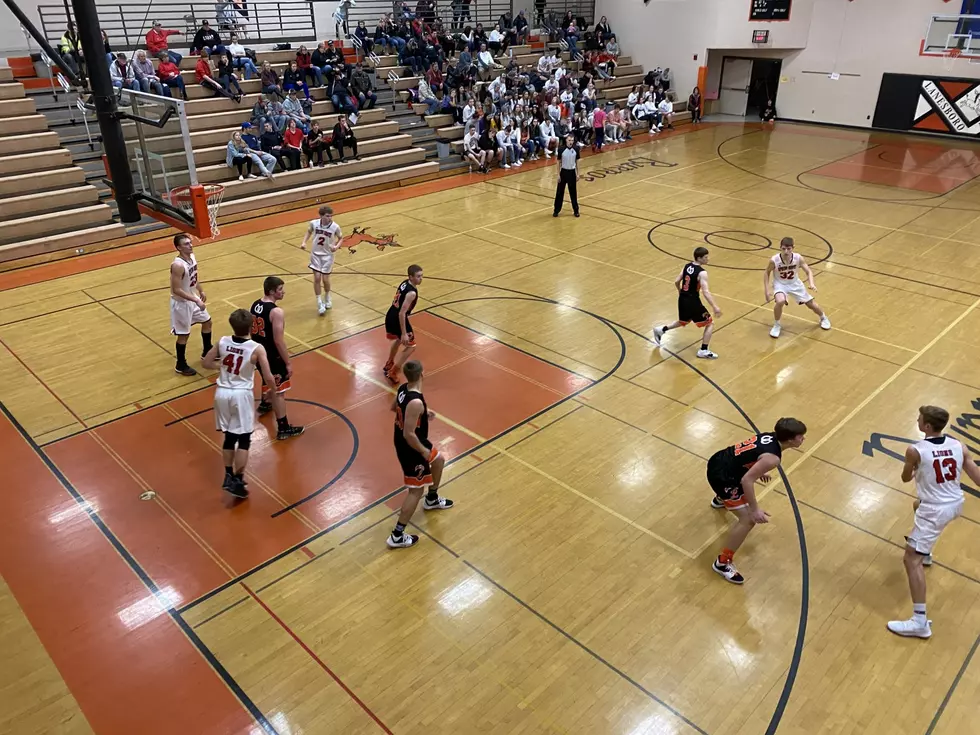 Spring Grove Shutdowns Lanesboro In Defensive Battle
LL/TSM Roch
The Spring Grove Lions were dominant on the defensive side of the floor en route to a 52-17 win over the Lanesboro Burros Tuesday night in Lanesboro.
Both teams were great defensively out of the gate, and scoring came at a premium in the early going. Spring Grove led 7-4 about six minutes into the game, then the Lions exploded on a 19-5 run to finish the half with a 26-9 lead.
Caden Grinde scored 16 of the teams 26 first-half points, while Caleb Nerstad added in five. The Burros struggled to the ball into the paint, as Spring Grove did a great job of jumping into passing lanes and cutting off driving lanes before the Burros were able to get to the rim.
Spring Grove was great in the second half, jumping out of the gates on a 12-5 run to extend their lead against the Burros, then eventually run out the clock to a 52-17 win.
Grinde finished with 21 for the Lions, while John Koch added nine points and 10 rebounds. Ryan Holmen led Lanesboro with seven while John Prestemon added five.
Kingsley Mercantile Game Ball - Caden Grinde (Spring Grove)
Enter your number to get our free mobile app