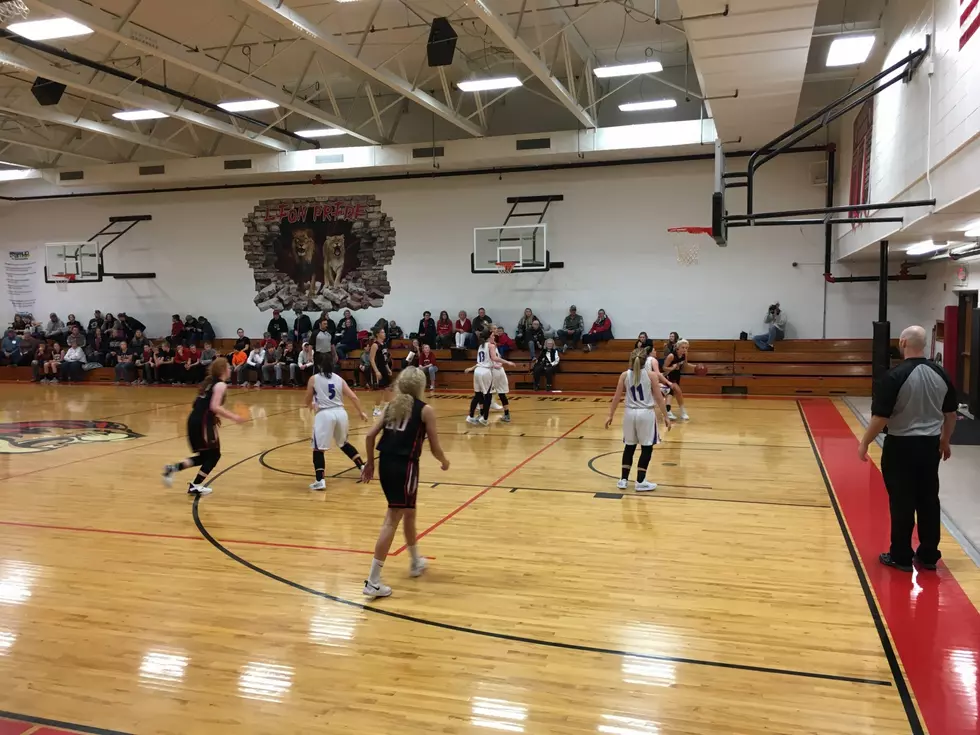 Spring Grove Uses 2nd Half Push To Top Mabel-Canton
LL/TSM Roch
The Spring Grove Lions trailed by as many as 16 in the first half, but that didn't deter the Lions. They came roaring back, stepped up on the defensive side of the floor, and were able to execute on offense and at the free-throw line to get a 55-52 win over Mabel-Canton Friday night in Spring Grove.
The Mabel-Canton Cougars were able to jump out to a quick 17-9 lead in the first half, getting some big shots from Payton Danielson, Maddy Michels and Lexi Thorson to help build a lead. The Cougars would eventually extend that lead up to as many as 16 in the first half, leading 28-12.
Toward the end of the first half, the Lions' offense was starting to click. Amelia Solum was brilliant in the game, doing a great job of attacking the Cougars defense and getting to the foul line. In doing so, she was able to help cut the lead down to 9 at the break, 35-26.
The Lions really turned up the defensive pressure and did a much better job of taking care of the basketball. The turnovers were a big reason why Mabel-Canton was able to make a couple of runs in the first half.
Kailee Olerud hit a 3 with 2:22 left on the clock to give the Lions a 49-48 lead, and Spring Grove would never relinquish it. The Lions did a great job of hitting shots and getting rebounds late to get the win.
The Cougars did a great job in the game with their defensive pressure, forcing turnovers and getting looks near the rim. However, they were unable to connect on a couple of late shots that would have made it an even more entertaining ball game.
Michels led the Cougars with 12 points, while Danielson added in 10 and 10 rebounds. Solum had 18 points to lead the Lions, while Edgington added in 10 points.
KFIL Subway Player of the Game (Mabel-Canton) - Payton Danielson
KFIL Subway Player of the Game (Spring Grove) - Amelia Solum
Kingsley Mercantile Game Ball (Spring Grove) - Kailee Olerud