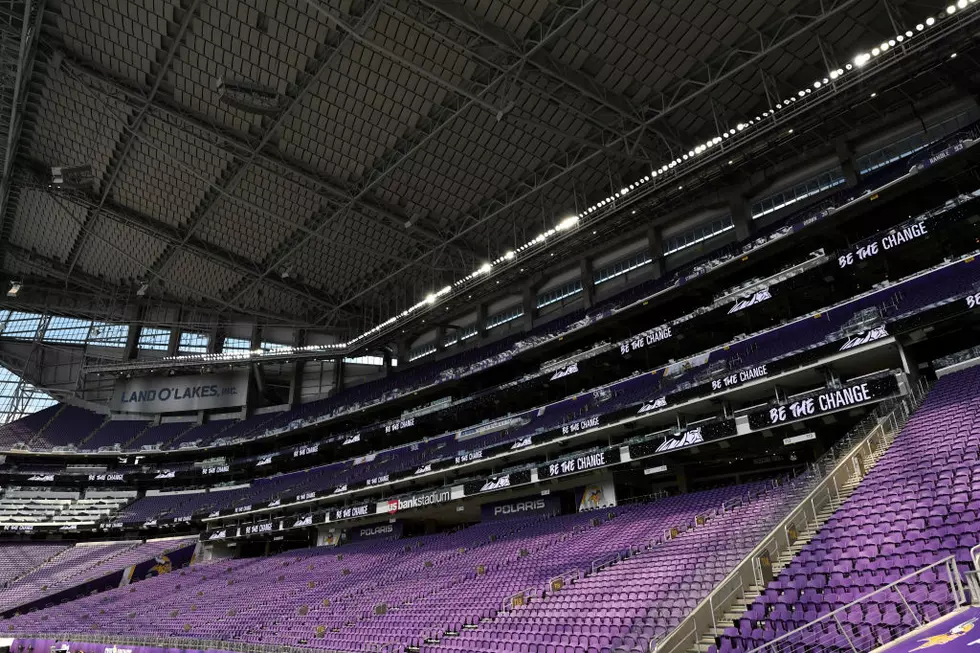 Status Of Vikings Game Up In Air After Falcons' Positive COVID-19 Test
Getty Images
The Minnesota Vikings and Atlanta Falcons are scheduled to meet at U.S Bank Stadium Sunday afternoon but after a positive COVID-19 test.
Enter your number to get our free mobile app
According to ESPN's Adam Schefter, Originally, it was reported that there was four positive COIVD-19 tests in the building, that forced the Falcons to close their facilities. After an update, it was said that a member of the Atlanta Falcons personnel had a positive test.
As of Noon Thursday, the NFL has said that the plan was for the Falcons and the Vikings to meet at U.S Bank Stadium Sunday afternoon.
This is not the first time that the Vikings have had a possible encounter with COVID-19, as their latest home opponent, the Tennesse Titans, had a positive test the day after the Vikings and Titans played in Minneapolis. 
There are still hurdles for the Falcons to jump before kickoff on Sunday. According to the NFL's COVID-19 safety protocol, every staff member and player must have a negative test for two straight days, along with everyone testing negative before kickoff on Noon Sunday.
The Vikings (1-4) and Falcons (0-5) are both looking to turn their season around, and all signs point to the Vikings playing without running back Dalvin Cook as he was held out of practice Thursday with an injury that he suffered in last Sunday Night's matchup with Seattle. If the game is played, it will be the first game Atlanta has played since the firing of former head coach Dan Quinn.
WINING: Minnesota's Winning-est Lottery Cities of 2020