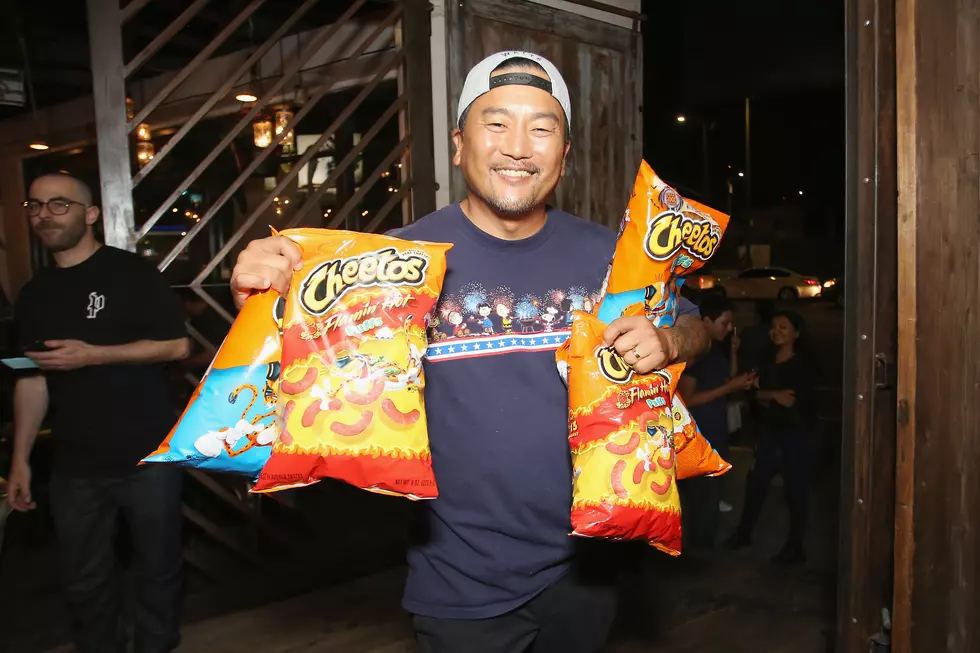 World's Largest Cheeto Just Two Hours from Rochester (Must See)
Getty Images for Frito-Lay North
Minnesota has many World's Largest things...the World's Largest Hockey Stick, the World's Largest Ball of Twine (made by one man) and the World's Largest Prairie Chicken. There are more, but you get the point. We have a LOT of big things. So I guess it's fair that Iowa has at least one World's Largest thing
But a Cheeto? Not knockin' you Iowa, but really? You're going with The World's Largest Cheeto?
((Iowa nods yes))
Okay, then.
You can find the World's Largest Cheeto in Algona, Iowa.
To get there turn left onto I-90, then right at Albert Lea, then left at Clear Lake, and boom! At the end of about 2 hours on the road, Algona. Drive along for a bit and try to find Emerald's Restaurant and if you're lucky, you'll get to see the World's Largest Cheeto. Resting for many years now on a pillow.
Now that you've seen it...kind of disappointing, right? Yeah, but what do you expect...it's a Cheeto on a pillow.
It didn't start out living in Iowa, it started out in Hawaii. A guy had it, put it on e-Bay and bidding got up to a million dollars. But, e-Bay said no way, so the last legit bid ended up with the Cheeto and that's how it ended up living in Iowa. At least that's what Mashed said, and it sounds like how a Cheeto of such a size would end up in Iowa.
Fun Facts
The Frito Company, as it was known then, gave us the Cheeto in 1948
Frito-Lay, as they're known today, sells over a billion bags of the crunchy awesomeness each year.
Making 'em takes about 15,000,000 pounds of cheese each year.
Algona, Iowa has about 5,500 people.
No one's tasted the Cheeto.
You can't always see the Cheeto...sometimes the restaurant is closed.
How are Cheetos made? I swear you will love this video.
As always, if you have a comment, complaint, or concern about something I wrote here, please let me know: james.rabe@townsquaremedia.com
Listen to James Rabe and Jessica Williams Weekday from 6 - 10 AM on Y-105 FM
Did you know that in 2019 there was a Cheeto fashion Show? There was! Feast your eyes!'
Yes, There WAS A Cheeto Fashion Show and You're Going To Love It!
Writing a story about Algona, Iowa being home to
The World's Largest Cheeto
leads one on many twists and turns. Many Cheeto-y Rabbit (err, Cheeto) Holes are dived down. Eventually, you find the Cheeto Fashion Show of 2019. Yep...Cheeto Fashion Show, and it's kinda wild!