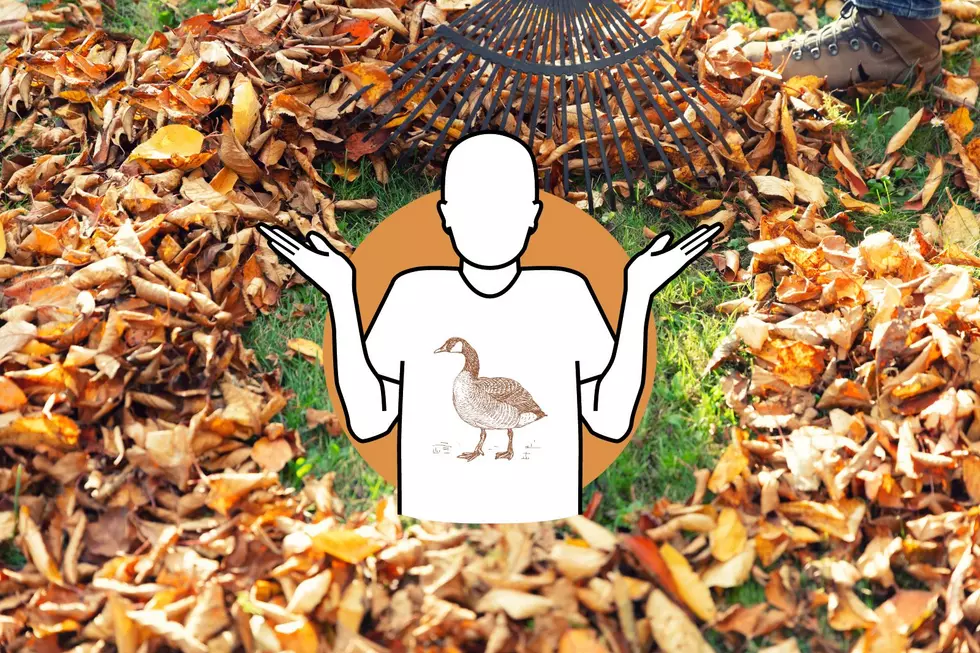 New Rochester Resident, 'What Do I Do With My Yard Waste?'
Canva
A recent question in the Rochester, Minnesota sub-Reddit asked a question even long-time residents may not be able to answer.
I just moved here last Friday and finding info on most things has been pretty easy. However I am having a hell of a time finding out where to drop off grass clippings, branches and other plant waste. The house I moved into needs some tlc in the yard and I'm not sure where to bring the waste. Also if anyone knows where to get a rain-barrel please let me know!
There Are Two Places to Bring Yard Waste in Rochester
First, rain barrel at Mills Fleet Farm. As far as the rest, it'll soon be fall and you'll have a lot more than clippings to worry about, so here's where everything goes.
Depending on what your yard waste is, you can take it to the Olmsted County Recycling Center Compost site or Hathaway Tree Service. Here's what is allowed and not allowed at both.
Address: Across the street from the Hazardous Waste Facility - 305 Energy Parkway NE, Rochester, MN 55906
Compost Site Hours: Open seven days a week during daylight hours
Email: pwservice@olmstedcounty.gov
Acceptable Yard Waste - Suggested Donation Rate: $5
Apples
Garden Waste
Beans
Bean vines
Blueberries
Cucumbers
Eggplants
Flowers
Loose leaf lettuce
Peas
Potatoes
Pumpkins
Radishes
Roots (if not woody)
Strawberries
Tomatoes
Tomato Vines
Watermelon
Zucchini
Grass
Hay (max of 10 clean bales)
Not to exceed 2ft x 2ft x 4ft per bale
Leaves
Sod & Uncontaminated Soil (Max of 8 cubic yards, free of rocks)
Straw (max of 10 clean bales, not to exceed 2ft x 2ft x 4ft per bale)
Unacceptable Yard Waste
Blueberry cane
Branches
Brush
Fireplace ashes
Garbage
Hedge trimmings
Pet waste
Pine needles
Raspberry cane
Rocks
Rosebushes
Sawdust
Sweet corn & stalks
Tree bark
Tree shavings / Ground-up stumps
Walnuts
Noxious / Invasive weeds
Wood chips
FYI: Through March, Christmas trees can be dropped off at the Olmsted County Compost Site any day of the week during daylight hours. There is no disposal fee, but residents should remove the stand, ornaments, and lights. 

Wreaths, swags, boughs, and other evergreen decorations should be placed in a bag and thrown in the garbage to prevent the spread of an invasive species know as the Elongate Hemlock Scale―a pest that feeds on conifer trees. Do not compost.
Address: 2555 50th Ave NW, Rochester, MN 55901
Hours: Open Monday through Saturday during daylight hours!
Directions: "Google maps is not correct, follow these directions: Directions
From West Circle Drive / County 22, at stop light, go west on Valley High Road NW / County 4. At the roundabout, go left on 50th Ave NW. Hathaway Tree is at the end of the road
Acceptable:
Trees
Branches & tree trimmings
Shrubs
Logs
Untreated lumber
Untreated landscape timbers
Unacceptable:
Treated lumber
Railroad ties
Stumps
Pallets
*Sod
*Grass clippings
*Bagged leaves
*Composting materials - These can go to Olmsted County Compost Site mentioned above.
The Flannel Forecast calls for cooler and cooler nights, which means it's almost time for awesome Pumpkin Patch Pictures!
Best Pumpkin Patches and Places to Find the Perfect Pumpkin in Southeast Minnesota
If you are looking for the perfect pumpkin to help decorate for fall or to carve into an amazing Jack-o-lantern, check out the list below to see some of the best places in Southeast Minnesota selling pumpkins.
As always, if you have a comment, complaint, or concern about something I wrote here, please let me know: james.rabe@townsquaremedia.com