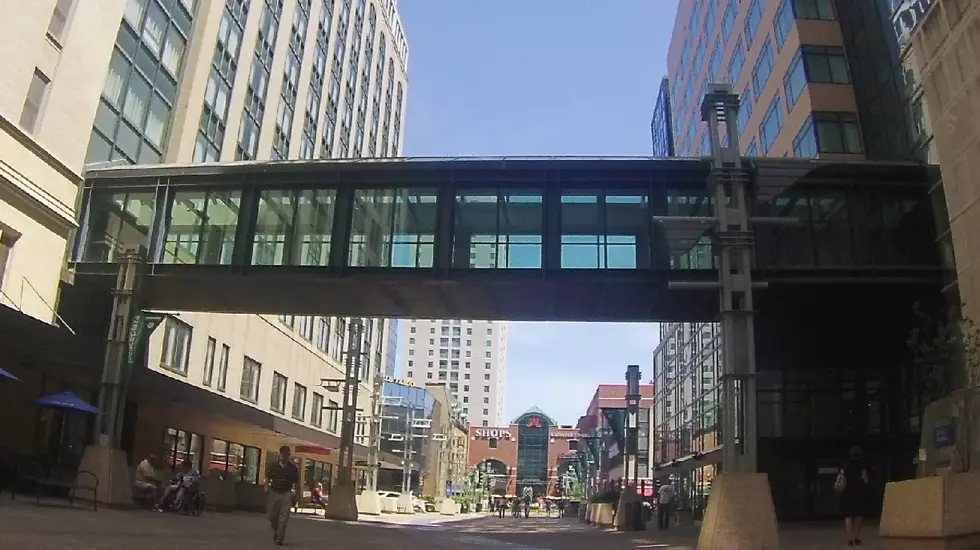 10,000 People Expected in Downtown Rochester Today
A huge crowd is expected to gather in downtown Rochester on Saturday, September 17th for a special event that is free and open to the public. Organizers are planning for more than 10,000 people and 1,000 dogs to show up at the Peace Plaza between 11:00 AM and 3:00 PM that day.
Dogs Downtown Presented by The Rochester Downtown Alliance
When: September 17, 2022
Time: 11 a.m. to 3 p.m.
Where: Peace Plaza
The RDA says, "Your four-legged friends (and their humans) will have a blast with crafts, games, activities, and giveaways!"
Activities Planned for Rochester's Dogs Downtown
Dogs Downtown features a bunch of fun activities for pets and their owners including:
• Free dog caricature artists
• Pop-up dog park
• Agility course
• Ball pits
• Live music by Room for Gray from
11:30 a.m. to 2:30 p.m.
• Dogs Downtown photo booth
• Free giveaways
• Dogs Downtown t-shirts for sale
Vendors Will Be Onsite at Rochester's Dogs Downtown
This is a great event to learn about pet-related businesses in our area. You'll be able to check out products and talk to vendors about services that could benefit your pup.
The vendor list includes:
• Ann Wagaman, pet photographer
• BACB Unleashed Bakery
• Barkcuterie
• Leashes and Leads' Barky Bus
• Central Bark
• Companion Acres
• Coonhound & Foxhound
Companions
• Doberman Rescue
• Grand Champion Animal Massage
• Hilger Houndz
• Jon Kittleson Dog Portrait Art
• Minnesota Bassett Rescue
• NutriSource Pet Foods
• Pet Butler
• Petco
• Pooches and Palomas
• Rochester Pet and Country Store
• Small Dog Rescue
8 Places in Rochester Where Your Dog Can Get a Free Treat
Next time you are on a car ride with your furry friend, stop by one of these spots in Rochester. They've got a special treat waiting for your dog!