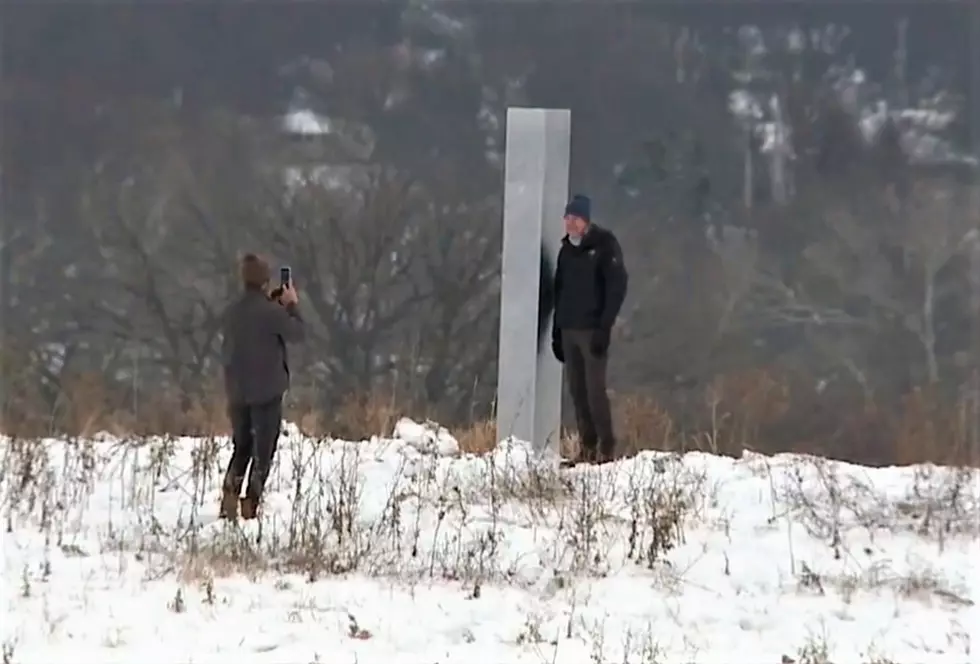 Duluth and Now A Small Wisconsin Town Had Mysterious Monoliths!
Fox Six
Enter your number to get our free mobile app
Since a mysterious monolith appeared in Utah, they've been popping up all over the world and, at the beginning of December, 2020, in Duluth, Minnesota. This weekend, it became Wauwatosa, Wisconsin's turn.
Most reports put it at about eight or nine feet tall, a foot wide and deep, and is NOT metal (heavy cardboard or plywood is suspected). The lack of snow on it says it was placed recently, but the yellow snow around it tells investigators it was out long enough for dogs to find it.
As of Monday morning, the monolith was no longer there. Perhaps it'd done its job, getting people out of the house on sunny Wisconsin weekend. Though, the Packers won this weekend, maybe the Vikings had something to do with trying to distract 'em.
In early December, a monolith appeared at the Glensheen Mansion up t'Duluth.
So when will Rochester get its own monolith? Your guess is as good as mine...but I hope it's soon!
Listen to James Rabe and Jessica Williams Weekday from 6 - 10 AM on Y-105 FM
CHECK THIS OUT: Celebrity Kids Who Look Exactly Like Their Famous Parents