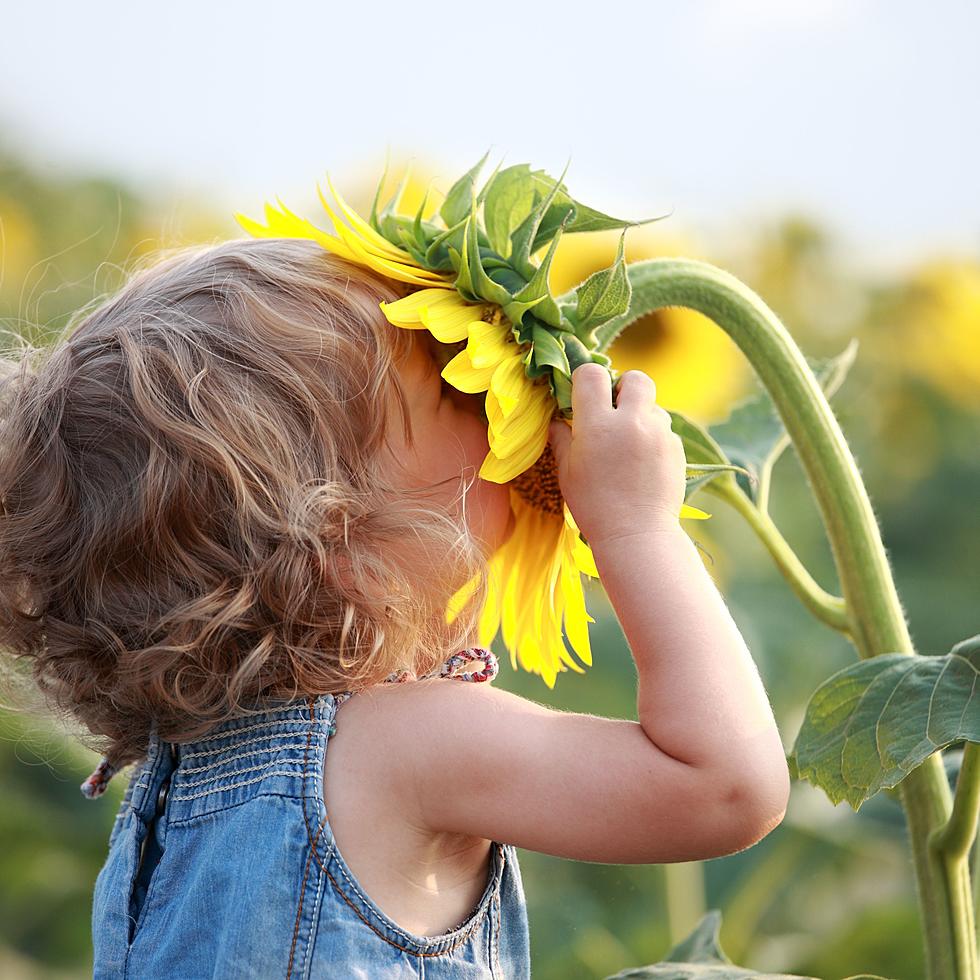 Beautiful Sunflower Fields to Explore Around Minnesota
Yarruta
I've been seeing tons of pictures from friends on Facebook exploring the sunflower fields around Minnesota. We are at the peak of sunflower season which, according to The Boutique Adventurer, is August and September.
Last summer wasn't a super great year for sunflowers because of the drought but this summer is looking much better! There are quite a few sunflower fields/sunflower farms across Minnesota and they're beautiful places to take pictures!
---
Brand Farms - Farmington
Brand Farms is located in Farmington. I've been to Brand Farms for apple picking and it's a great place. We also have apple syrup from them and it's SO good. But honestly, I didn't know they had a sunflower field until today!
Fish Sunflower Fields - Gibbon, Andover, and Albert Lea
Fish Sunflower Fields has tons of locations around Minnesota. Some are already closed for the season but there are three that will be opening soon according to their website (as of August 8th). Those are in Gibbon, Andover, and Albert Lea.
Fresh Acres - Monticello
Fresh Acres has 5 acres of sunflowers to enjoy this year. Their website says that they'll be open starting mid-August and open on the weekends to check out. If you want to visit on a weekday you have to make an appointment. Also, there is a small admission fee to the sunflower fields of $8 per person. And if you'd like to take a bouquet of sunflowers home with you you can do that for $2 per stem.
Green Barn Garden Center - Isanti
Green Barn Garden Center in Isanti has their sunflower field open through the end of August. They even have food trucks and entertainment some days! Check their website before going, though, to stay updated on the sunflower field's condition and weather.
Treasured Haven Farm - Rush City
Treasured Haven Farm in Rush City has a few sunflower fields that are still blooming and ready to be visited. They have their current hours that they're open for you to visit the sunflower fields on their website.
Waldoch Farm - Lino Lakes
Waldoch Farm Garden Center is a part of the Joyer Adventure Farm. It sounds like if you want to visit the sunflower field you have to buy tickets to Joyer Adventure Farm, but it looks really fun so you could totally make a day out of it. They'll be open until the beginning of September.
How Many of These 30 Popular Minnesota Attractions Have You Visited?
#BraggingRights Minnesota has lots of great attractions for every kind of person. But how many of Minnesota's top attractions have you been to? I'll count mine too along the way!